Sheridan's Future of
Garment Care™
Your Professional
Dry Cleaners

All Our Martinizing Cleaners located in Sheridan are dedicated to making your buying experience seamless and our number one priority. Our goal is to make your life easier by delivering quality garment care along with new technologies. We're proud to serve our community and our first-rate customer service will earn your trust.
Our Martinizing locations in the Sheridan, WY area provide dry cleaning, shirt laundry, alterations, wash & fold, bulk laundry, leather cleaning in addition to household items such as; comforters, blankets, mattress pads, sheets, tablecloths, along with wedding gown cleaning and wedding gown preservation. We are your professional local dry cleaners in the Sheridan, WY and the Sheridan County, and Johnson County areas.
We are pleased to offer free pickup & delivery services to your home, apartment building or condo complex. We also offer commercial laundry pickup and convenient locker services to your place of business or hotel. Contact us at (307) 674-6799 to see how to get our services and lockers into your place of business.
Providing dry cleaning and laundry services to Sheridan, WY and these surrounding areas: Sheridan County, and Johnson County.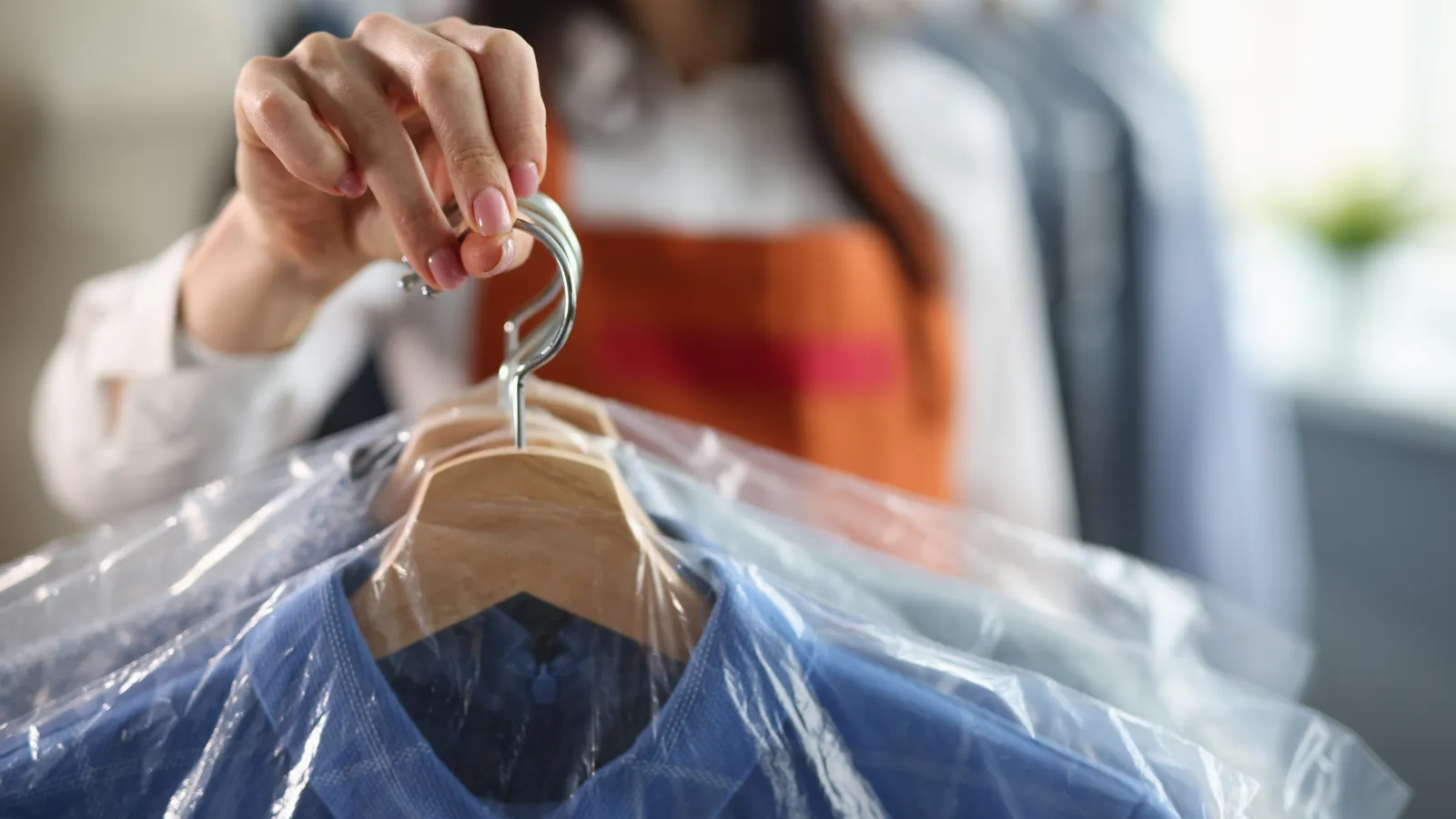 Save With Martinizing
Promotions
Bringing You Convenience
TAILORED TO YOUR UNIQUE LIFESTYLE
5703
Hours given back to families
Location
Services
Counter Service
Our professional staff is here to help you with all your garment care and cleaning needs. Please don't hesitate to ask if you have any questions about our services.

Pick Up & Delivery
Pick-up and delivery service, at home or at the office.

Lockers
No more rushing to and from the cleaners. Martinizing lockers are open 24/7! The Martinizing Delivers App makes it super easy and convenient.

Some Feedback From
Our Customers
I have been a regular customer of theirs for quite some time now, and I have always been impressed with their exceptional service and high-quality work. The staff are incredibly friendly and welcoming. They greet me with a smile every time I walk through the door and are always pleasant to deal with. Their professionalism is second to none, and they truly care about their customers. The quality of their work is excellent and they never disappoint. My clothes always come back looking clean, fresh, and perfectly pressed. They take great care with your garments and I have never had any issues with damage. Overall, I cannot recommend their service highly enough. Their exceptional service, high-quality work, and reasonable prices make them the best in the business.
David Wasitowski
We were here from out of town for a funeral and they got our clothes done in 23 hrs, did an amazing job
Lisa Twiss
The staff is friendly and respectful. The service is professional. All around top shelf!
Mark K
Excellent service. Very kind workers. I will take all my dry cleaning to Sheridan instead of using the only dry cleaning business in Gillette.
Terrence Quinn
These guys are awesome. I totally kept forgetting about taking my pillow top there last year and they kept it for me. So thank you and sorry for forgetting
Michael Shreeve
On a cross country trip my wife & I needed our vest deep cleaned and brought back to life. That's exactly what Martinizing Dry Cleaning did for us. On the quickness too! 1 day turn around. If I'm ever near again they're gonna be my go too.
Jordin Meek
Very professional and polite. Great prices along with a great job on my dry cleaning.
roger ouellette
Very quick and easy..my jacket looks great..very affordable!
Brent Godwin
I've never had any problems with Martinizing Dry Cleaners-always good service, good customer service and fair pricing!
Elizabeth Goodyear
They were very friendly, helpful and were able to accommodate my request ahead of schedule !! I would recommend them over and over to anyone. Thank you!!
Georgie Garland