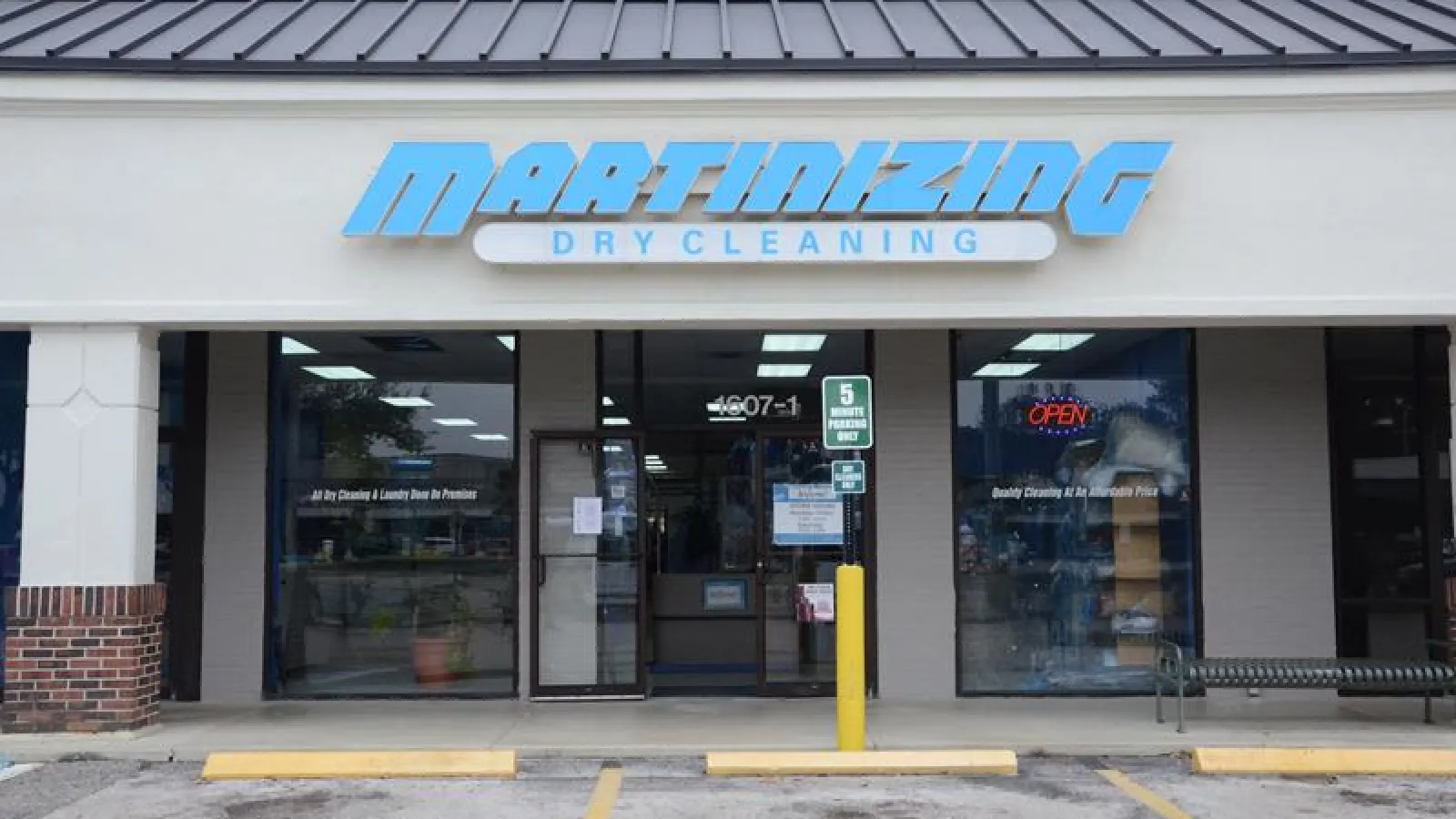 Jacksonville's Future of
Garment Care™
Your Professional
Dry Cleaners

All Our Martinizing Cleaners located in Jacksonville are dedicated to making your buying experience seamless and our number one priority. Our goal is to make your life easier by delivering quality garment care along with new technologies. We're proud to serve our community and our first-rate customer service will earn your trust.
Our Martinizing locations in the Jacksonville, FL area provide dry cleaning, shirt laundry, alterations, wash & fold, bulk laundry, leather cleaning in addition to household items such as; comforters, blankets, mattress pads, sheets, tablecloths, along with wedding gown cleaning and wedding gown preservation. We are your professional local dry cleaners in the Jacksonville, FL area.
We are pleased to offer free pickup & delivery services to your home, apartment building or condo complex. We also offer commercial laundry pickup and convenient locker services to your place of business or hotel. Contact us at 904-230-2295 to see how to get our services and lockers into your place of business.
Providing dry cleaning and laundry services to Jacksonville, FL and the surrounding areas.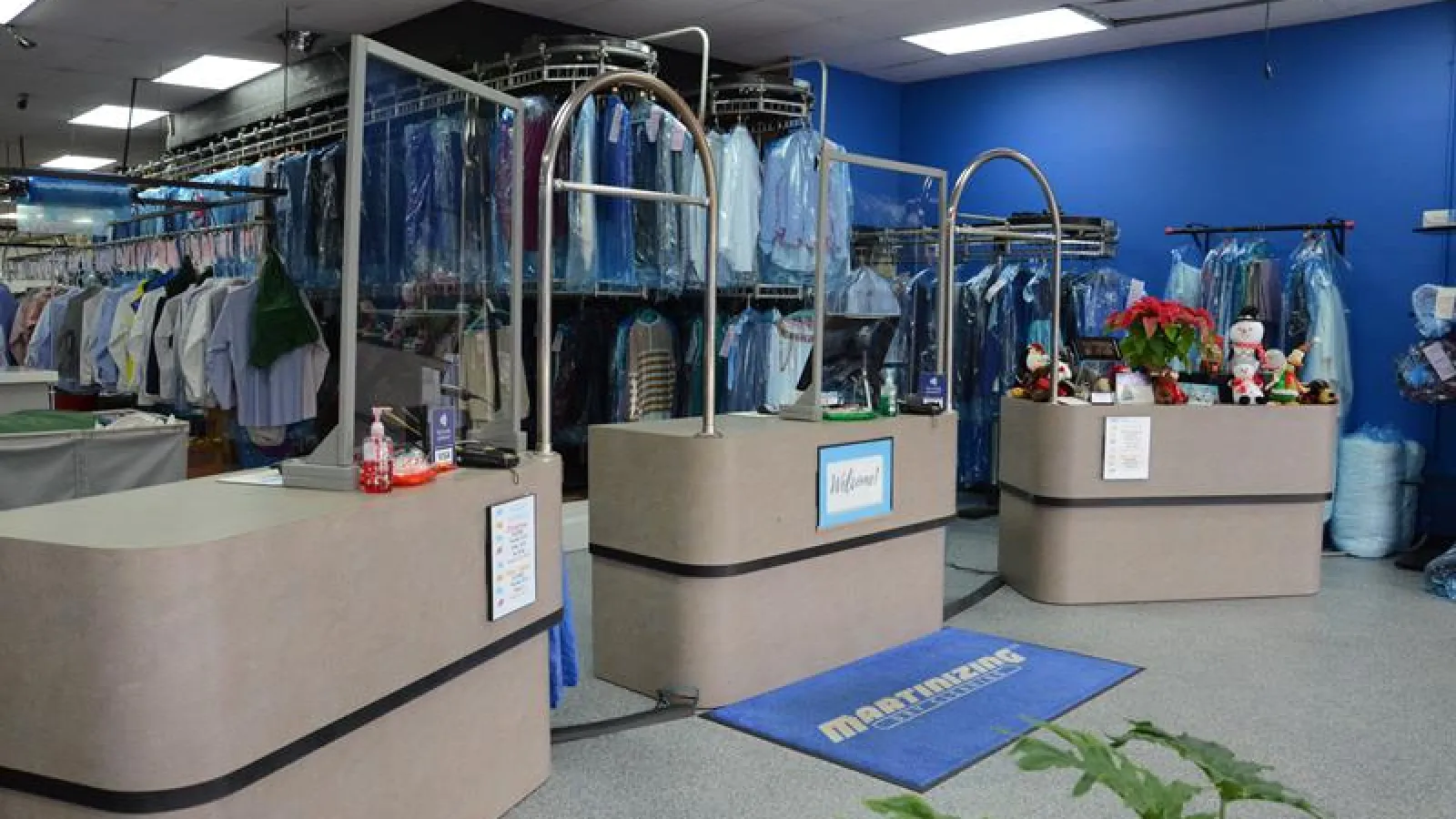 About The Owners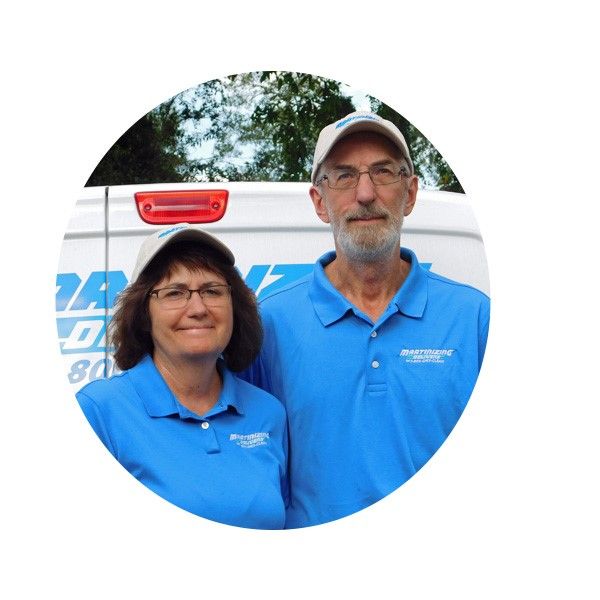 We are Cynthia Olson and Dave Schaffrick, happily married for 42 years. We are nestled in the Lakewood section of Jacksonville, offering pick-up and delivery services to Jacksonville and North St. Johns County, including Julington Creek, CR 210, Nocatee, and the World Golf Village.

Cynthia holds a BS in Chemistry and had a fulfilling career in the specialty chemistry industry, while Dave was the proud owner and operator of Sunbeam Autobody. We embarked on our franchise journey in October 2002, offering only pickup and delivery. In 2007, we acquired Dry Clean City in Lakewood, later converting it to a Martinizing franchise in 2018.

Our motivation to become franchise owners was fueled by the strong reputation of the Martinizing franchise. Jacksonville is our home, making it a natural choice for our franchise location. We actively support the community through monthly contributions to Hunger Fight and providing gift baskets for Salvation Army events. Additionally, we participate in Small Business Saturday each year. In our free time, we cherish moments with family and friends, accompanied by our beloved dog, Rocky, oon neighborhood "sniffari" adventures.

Jacksonville's local beaches, San Marco restaurants, and cheering for the Jacksonville Jaguars are some of our favorite pastimes. Our journey as franchise owners has been filled with memorable interactions with loyal customers, some of whom we've been serving for over two decades.

We value positive feedback from our local customers and are known for going the extra mile, even with the most challenging problems. One review that warms our hearts reads, "Wonderful Wonderful people and place!! Super nice and helpful. Was in a dilemma with a bridesmaid dress, a stain, and out of time. Dave and Cindy took care of it and with time to spare!! Will be back for dry cleaning needs."

We take immense pride in our business, rooted in our unwavering commitment to serve not only our customers but also our employees, neighborhood, community, and the Martinizing franchise itself.



Save With Martinizing
Promotions
Bringing You Convenience
TAILORED TO YOUR UNIQUE LIFESTYLE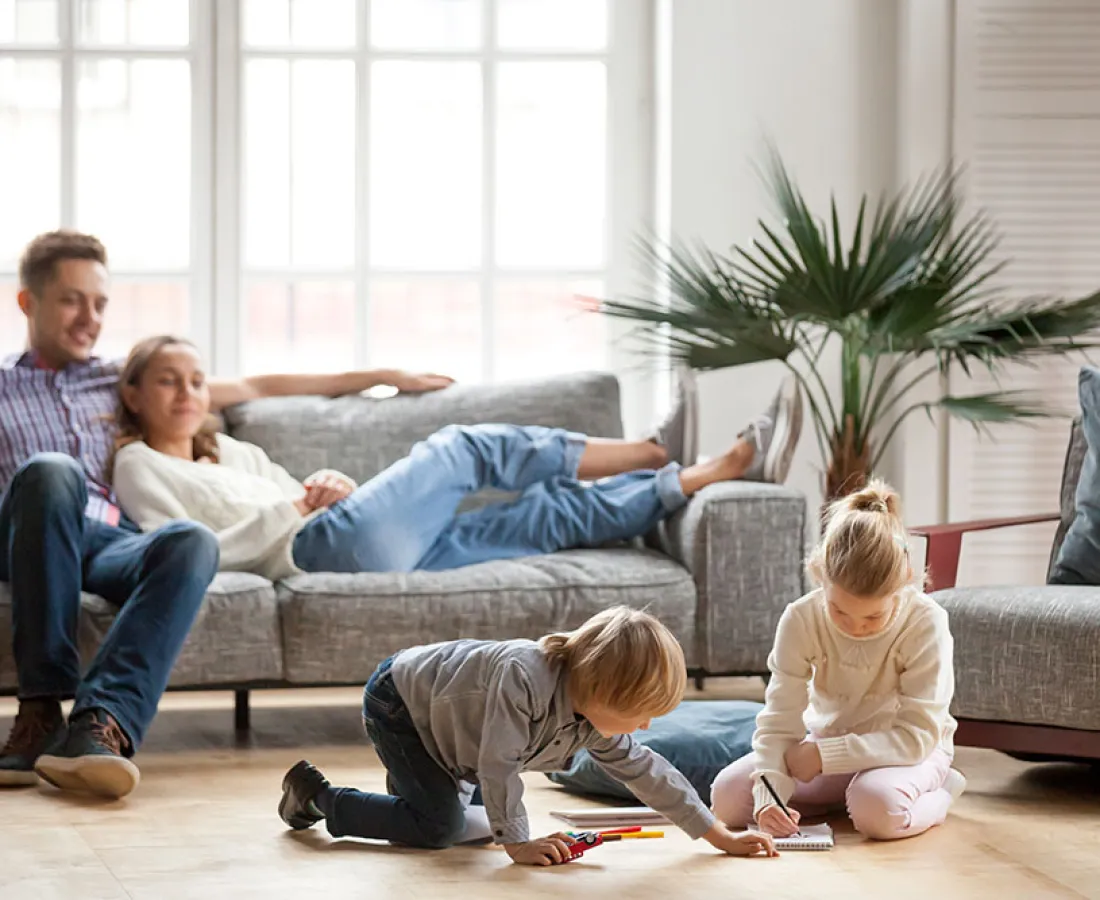 5703
Hours given back to families
Location
Services
Counter Service
Our professional staff is here to help you with all your garment care and cleaning needs. Please don't hesitate to ask if you have any questions about our services.

Pick Up & Delivery
Pick-up and delivery service, at home or at the office.

Lockers
No more rushing to and from the cleaners. Martinizing lockers are open 24/7! The Martinizing Delivers App makes it super easy and convenient.

Some Feedback From
Our Customers
I have been using these guys since around 2010, I guess, when Jonfor Dry-cleaning went out of business! I decided to use a company that picks up and delivers to us and what a great decision that was! I've never been disappointed with anything and they have always been amazing!
Keith Reed
Wonderful Wonderful people and place!! Super nice and helpful. Was in a dilemma with a bridesmaid dress, a stain and out of time. Dave and Cindy took care of it and with time to spare!! Will be back for dry cleaning needs. Thank you SO much!!
B. H.
Wish I could give this place 6 stars. AMAZING quality, extremely fast, super friendly and very accommodating. I've used a few different dry cleaners around Jax and I can honestly say this is the best dry cleaner by far! For all my navy guys, THIS IS THE PLACE. Only place I'm taking my uniforms from now on.
Patrick Harris
This place always takes excellent care of me and my dry cleaning needs. They are very fast, VERY friendly, and they ALWAYS do a good job with my clothes. Their seamstress also does a very good job on my jeans and motorcycle pants. I pay about 50 cents more per piece here compared to other locations around the area but I would say it is completely worth it 5/5
S Nwogbe
I have used this Dry Cleaners for about 6 years and they have always done a good job. The staff is friendly and efficient. I started using them when I lived in San Marco. When I moved to the Beach I tried a cleaners in Ponte Vedra. Wow, was I shocked with the prices to dry clean ordinary clothes. I decided it was worth it to drop the clothes off at Dry Clean City on my way to work.
Anita Clark
I drive the extra miles for this family owned in house dry cleaner. They have always gone the extra mile for me to get out the tough stains from my clothes and you can't beat their prices. I love the reward system and the low comforter cleaning prices. They do it all including hemming and repairs.
ML Law
I have used this cleaners since I moved back to Jacksonville a few years ago. The staff is always friendly. I am satisfied with the way my clothes are cleaned and even more satisfied with the prices. I have referred several of my friends to this cleaners and they are happy with the service just as I am.
Cynthia Benjamin
These are the best people and I highly recommend that you try them for your dry cleaning and the many other cleaning services they offer. They make it so easy with their pickup and delivery service!
A & B INSURANCE (A & B Insurance)
They do great work, excellent customer service and they take care of your things! ! Super friendly, quick turnaround. And if you need alterations, they have that covered too!! Highly recommended!!!#
Phyl Groover
Staff was very helpful and was the only cleaner I was able to find that offered same day cleaning.
Daniel Neill