Coral Spring's Future of
Garment Care™
Your Professional
Dry Cleaners

All Our Martinizing Cleaners located in Coral Springs are dedicated to making your buying experience seamless and our number one priority. Our goal is to make your life easier by delivering quality garment care along with new technologies. We're proud to serve our community and our first-rate customer service will earn your trust.
Our Martinizing locations in the Coral Springs, FL area provide dry cleaning, shirt laundry, alterations, wash & fold, bulk laundry, leather cleaning in addition to household items such as; comforters, blankets, mattress pads, sheets, tablecloths, along with wedding gown cleaning and wedding gown preservation. We are your professional local dry cleaners in the Coral Springs, FL and the Coral Springs, Miami Beach and Miami areas.
We are pleased to offer free pickup & delivery services to your home, apartment building or condo complex. We also offer commercial laundry pickup services to your place of business or hotel. Contact us at 954-757-8500 to see how to get our services into your place of business.
Providing dry cleaning and laundry services to Coral Springs, FL and these surrounding areas: Coral Springs, Miami Beach, and Miami.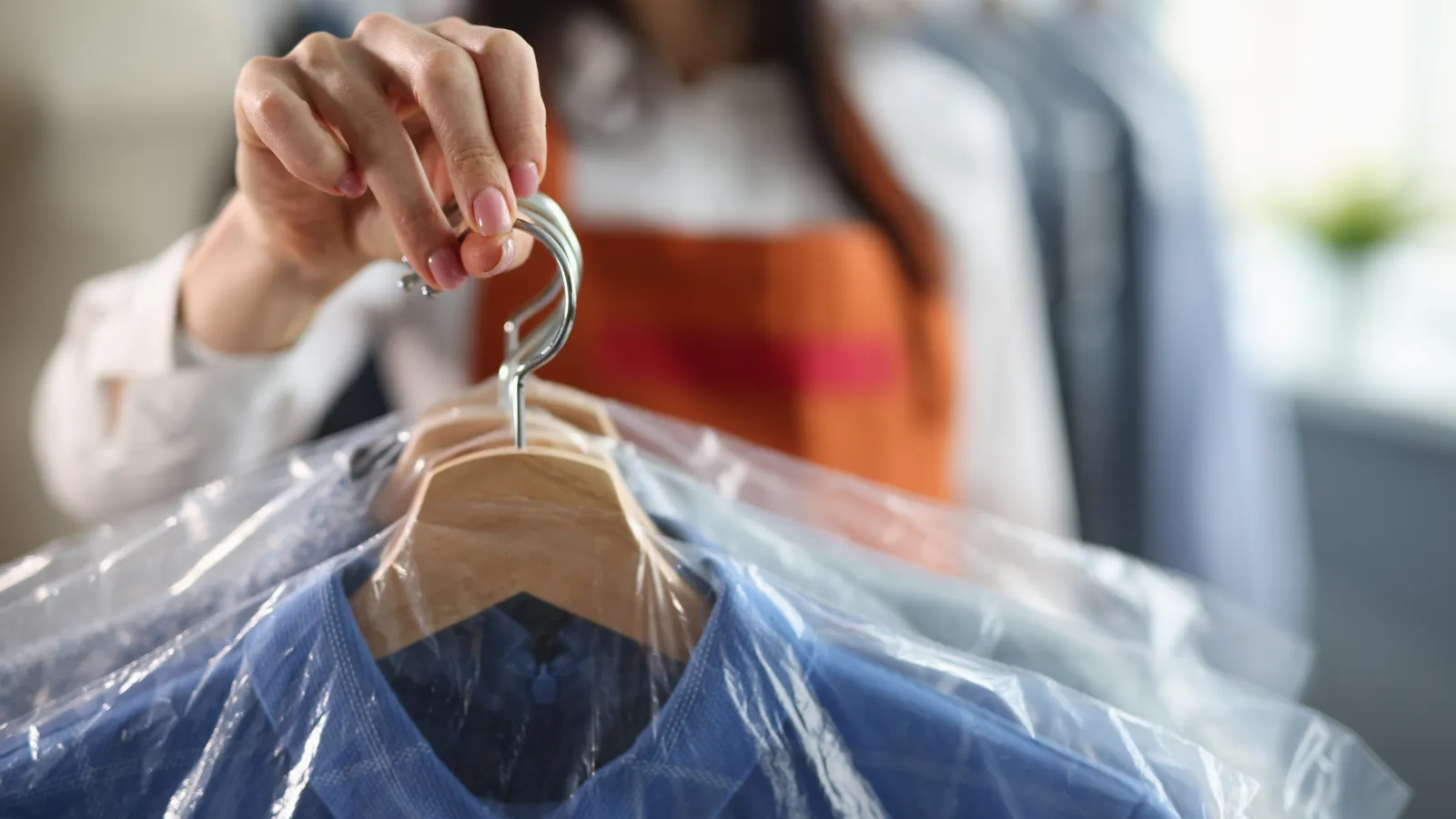 About The Owner
Hi, we are owners, Rob Niccolai and Eddie Roderick. We became Martinizing Cleaners owners in 2017, fulfilling a desire to run our own company again, after nearly 3 decades in advertising and graphic design.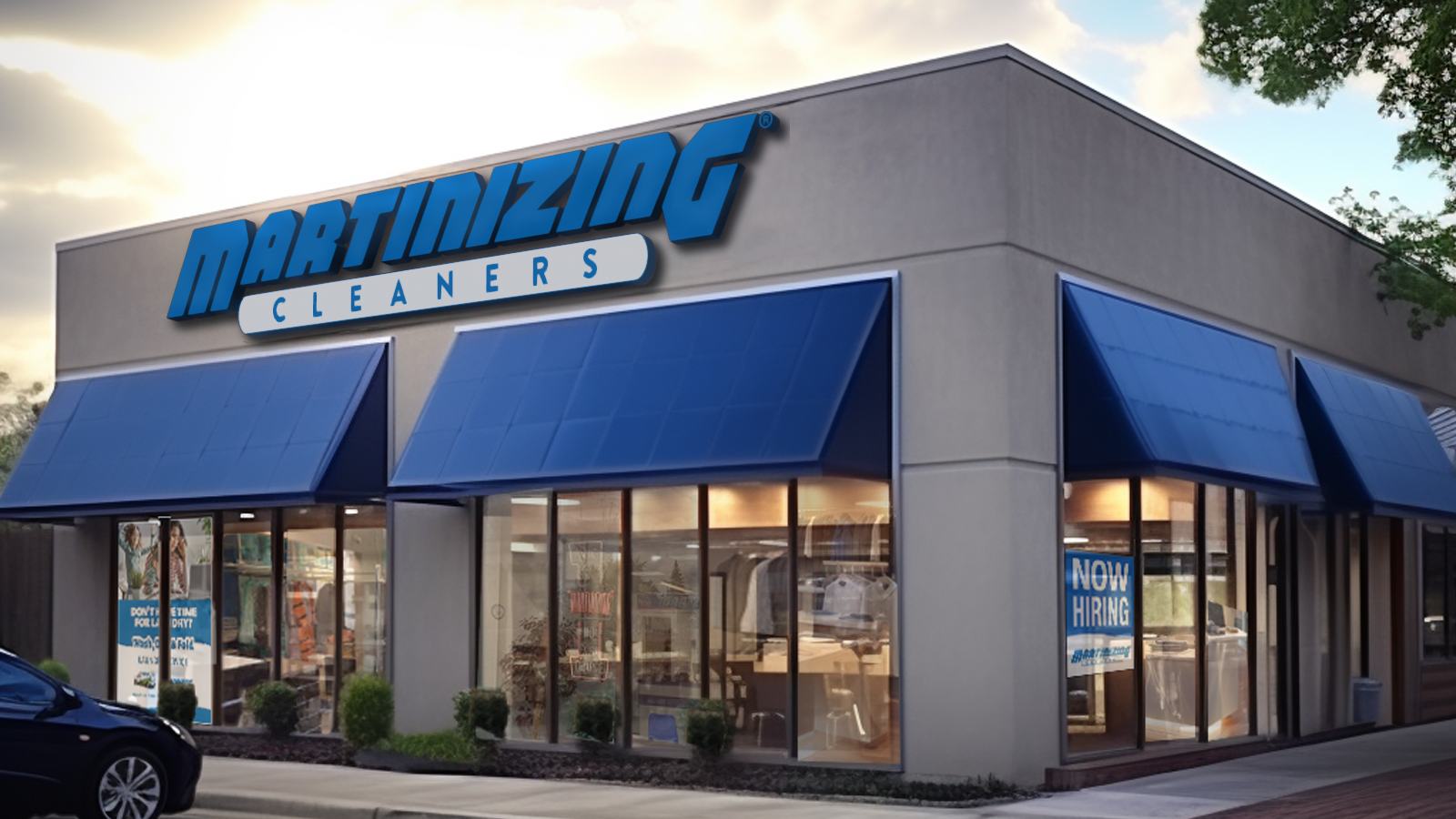 We are deeply integrated into this community, actively participating in local organizations such as the Tamarac Chamber and collaborating with high schools on various initiatives, from band uniforms to ROTC support and drama department costumes.

A remarkable milestone for our store was successfully weathering the challenges of COVID-19, ensuring all of our employees received full-time wages. In a region that saw the closure of more than 20 dry cleaners, our resilience was evident, and we not only survived but thrived.

Our personal attention to each customer is evident in our reviews and distinguishes us in a field where customer service can be lacking. We are recognized as a positive force in the community, emphasizing that dry cleaning is more than just a service—it's a customer-focused business.

We have been a part of this community since 2011 and consider each customer a friend and neighbor.
Save With Martinizing
Promotions
Bringing You Convenience
TAILORED TO YOUR UNIQUE LIFESTYLE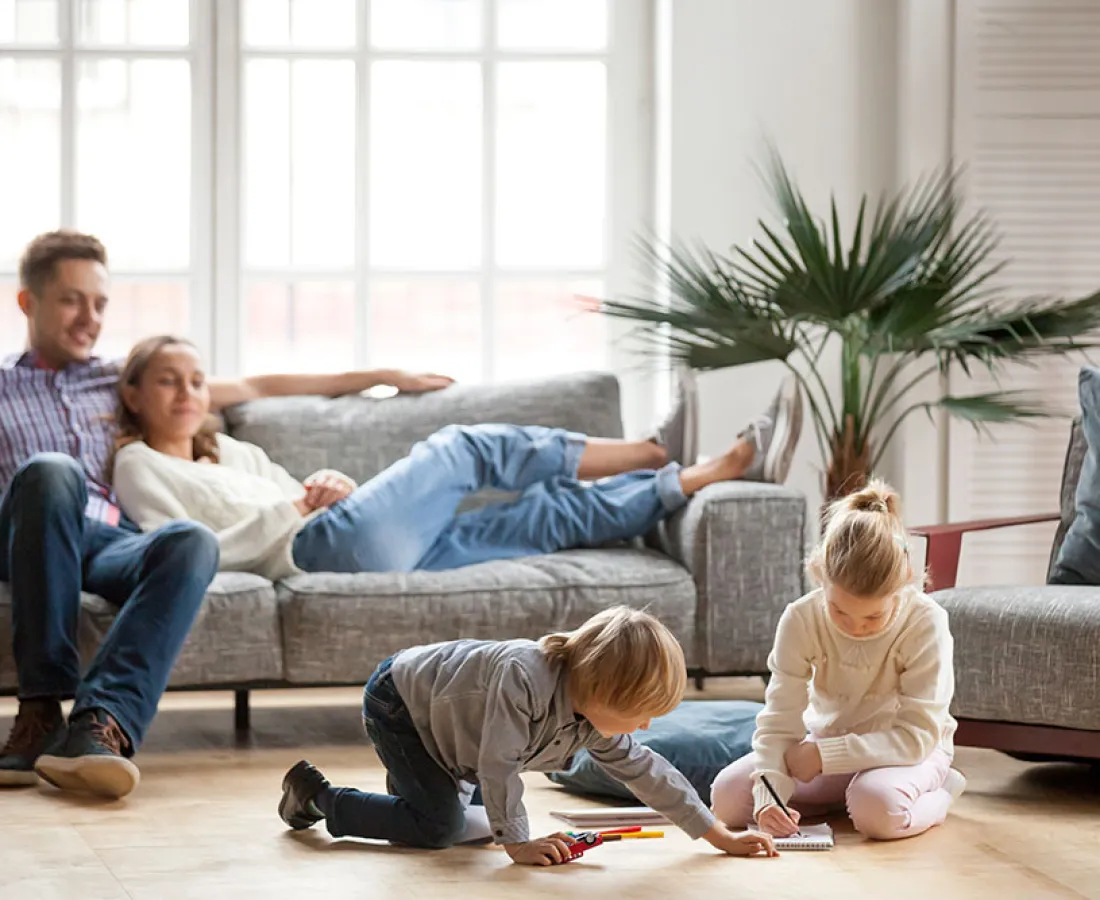 5703
Hours given back to families
Location
Services
Counter Service
Our professional staff is here to help you with all your garment care and cleaning needs. Please don't hesitate to ask if you have any questions about our services.

Pick Up & Delivery
Pick-up and delivery service, at home or at the office.

Some Feedback From
Our Customers
Outstanding dry cleaning service! From the warm and approachable owners to the punctual delivery and pickup, the attention to detail and professionalism is appreciated. I highly recommend them to anyone in need of top-notch dry cleaning; their commitment to quality ensures you won't be disappointed.
Ivania Arrechavala
As of late I have not been motivated to leave any reviews. But this experience really compelled me to share my experience. I brought in five 2 piece suits and 10 dress shirts. Variety of material. They nailed every single item. By far the best dry cleaning experience I have had...ever. Rob and Eddie are professional and courteous and friendly. They make you feel like family from day 1. I'll definitely be coming here from now on. I highly recommend you give them a try.
Franky
What a gem of a place! Found it randomly and decided to give them a try. Ed is possibly the nicest person and did what he could make sure that the garments were ready on time. Bonus points- he even remembered why I needed them and wished me luck! Talk about customer service! The garments were cleaned with precision, and I couldn't be more grateful, AND they are reasonably priced... thank you pals! Its comforting to know that there are people who still care about their craft and their customer experience.
Dani McCalla
The work is excellent and awesome quality. The best part is you are assisted by really people who care about their business. Also when you walk in it feels fresh and clean.
Shawn Aguilar
This is probably the 2nd review I have done in my life, but this one really has earn my full respect. I was late to pick up my shirt and I called in and even dough I was late, the place has already closed, and the computers were turned off, the owner was very kind to look for my shirt and had it ready for me. Since the computers were turned off already he was not able to charge me, and he went ahead and allowed me to take it without paid. That for me shows me the great human being he is. This is my way to pay him.
Christian Ocampo
Rob and team are amazing. My new dry cleaner no questions asked! I called needing 5 pieces done in a pinch, and they completely exceeded expectations. Friendly, fast, and perfectly pressed. I'm a customer for life.
Jonathan Pathinathan
A pipe broke in the apartment above me and so much water poured down in my closet that my entire clothing rack fell down. I contacted Rob at Martinizing Dry Cleaning, and he was wonderful! He provided me with an estimate for my insurance claim, kept me posted on the progress of cleaning all 155 pieces, and because there was so much, he even delivered everything to my home. I am extremely pleased with the professional service I received and recommend this business.
Susan Halliday
Excellent service! They went out of their way to ensure I'd have my clothing back long before necessary, and it came back looking better than when it was new. You're in good hands with these guys.
Patrick Cole
THEY ARE THEEEEE ABSOLUTE BEST!!! we were spending so much money on dry cleaning that it was ridiculous. We moved to the coral springs are and needed a new company, after reading their reviews i was sold and decided to try... and oh man im so glad that we did! and we absolutely love the pick up and delivery option. These are some amazing people! i wont ever be changing their service! if we could give more than 5 stars we surely would
Victoria Sheppard
There are tons of dry cleaners locally. What makes Martinizing Dry Cleaning stand out? I went to pick up my daughter's prom dress Thursday from Martinizing for her prom Friday night. The man who was helping me told me a story of a kid who rode his bike to Martinizing earlier that day. The boy handed the man a balled up, crumpled suit and asked, "Please, I completely forgot to come earlier. I need this suit for prom tomorrow. Can you help me?" Even though they were already filled to capacity with prom dresses, suites, and all other dry cleaning they do and were not able to take any more customers this man gladly took the suit and told the kid, "Don't worry, I will have it ready for you for prom tomorrow." He didn't have to do that. He could have been a jerk like most people in the world these days and turned that boy away, but he didn't. That's the kind of down to earth service, compassion, and hospitality that you get when you take your dry cleaning to Martinizing. Not only are the prices incredibly affordable, but the service just speaks volumes. Even though this was my first time here, they treated me as if I had been a customer and friend for 30 years! I will not take my dry cleaning anywhere else. They have earned a lifetime customer with their outstanding customer service!
Patti Fite