Martinizing Delivers
Of Allentown/
Lehigh Valley
Pick-up and delivery service, at home or at the office.

Martinizing Allentown/Lehigh Valley
Martinizing Allentown/Lehigh Valley, PA 18001
Premier Cleaning,
Delivered
Life is busy. Martinizing Delivers servicing Allentown, Center Valley, Macungie and the surrounding areas is here to make your laundry and dry cleaning services a breeze. We have an option to fit every need, offering on-demand and pick-up and delivery services on your schedule. Our goal is to make your life easier by combining expert garment care, convenience, and the best customer service you will find anywhere. To schedule pickup and delivery services, call us today or download the Martinizing Delivers App from the App Store or Google Play.

Enjoy premier quality, full-service garment cleaning without leaving your home or office when choosing dry cleaning pick-up and delivery services, contact-free, with Martinizing Delivers. We will pick-up your dry cleaning from your home or office and deliver your fresh, clean clothes right back to you at no additional cost.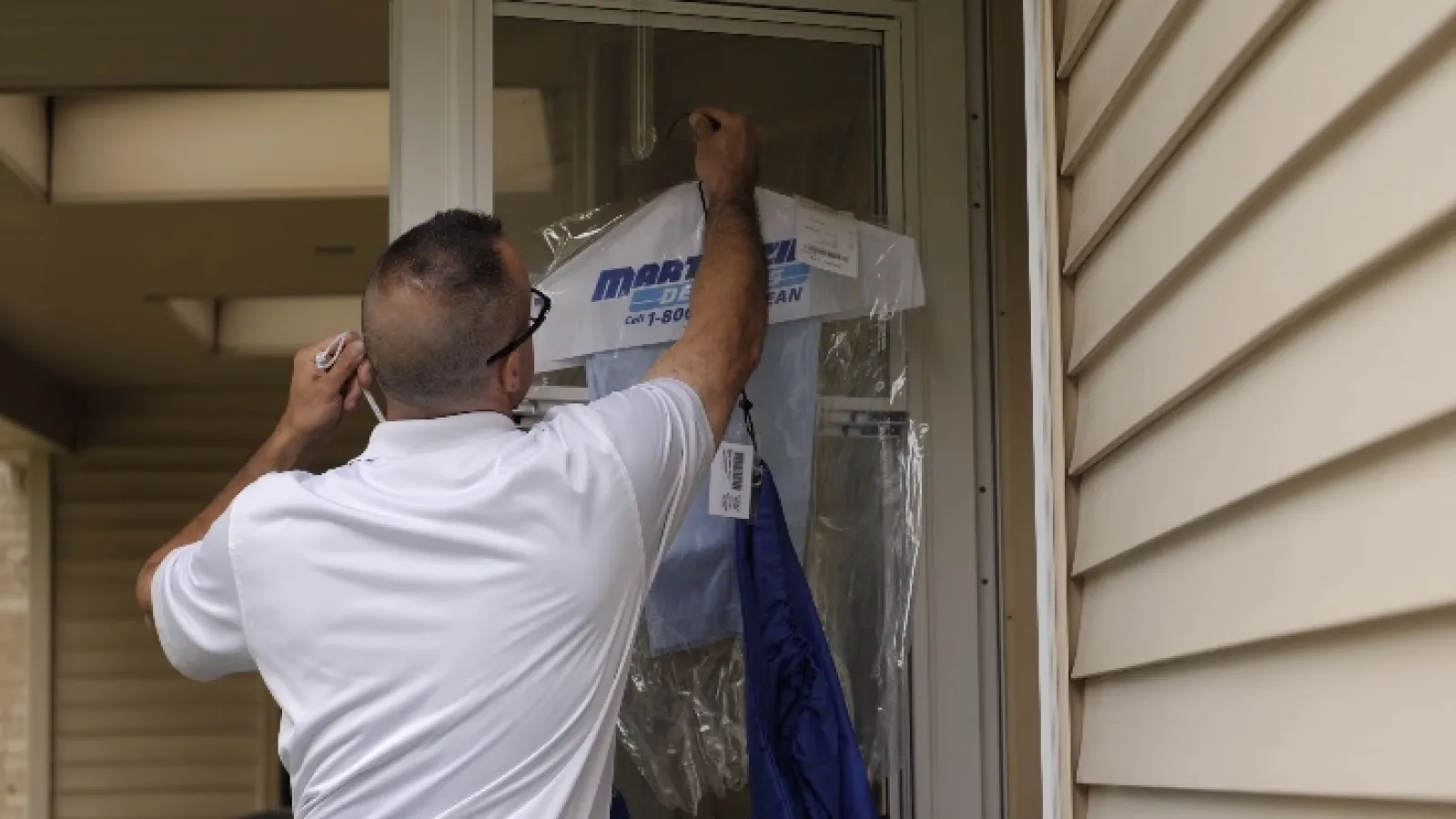 About The Owner
Hello! My name is Bill, and I am the Owner/Operator. I am originally from New York but was drawn to PA by my wife Brandie, who along with our son Mac and dog Val, call the Lehigh Valley home.
If you are reading the bio of a Dry Cleaner Owner, you are obviously very bored or are looking for a Cleaner. Let me cut right to it. Here is what you should know:
If you choose Martinizing you will not be sorry.
I promise you that!
You can read our Google and Facebook reviews to get a sense of what our customers think of us. And frankly, the feeling is mutual. We genuinely care about our customers.
That's not just marketing - talk. We take a great deal of pride in our business.
Stop driving to the Cleaners and let us come to you!
It would be an honor to serve you. Contact me anytime: 610-533-5933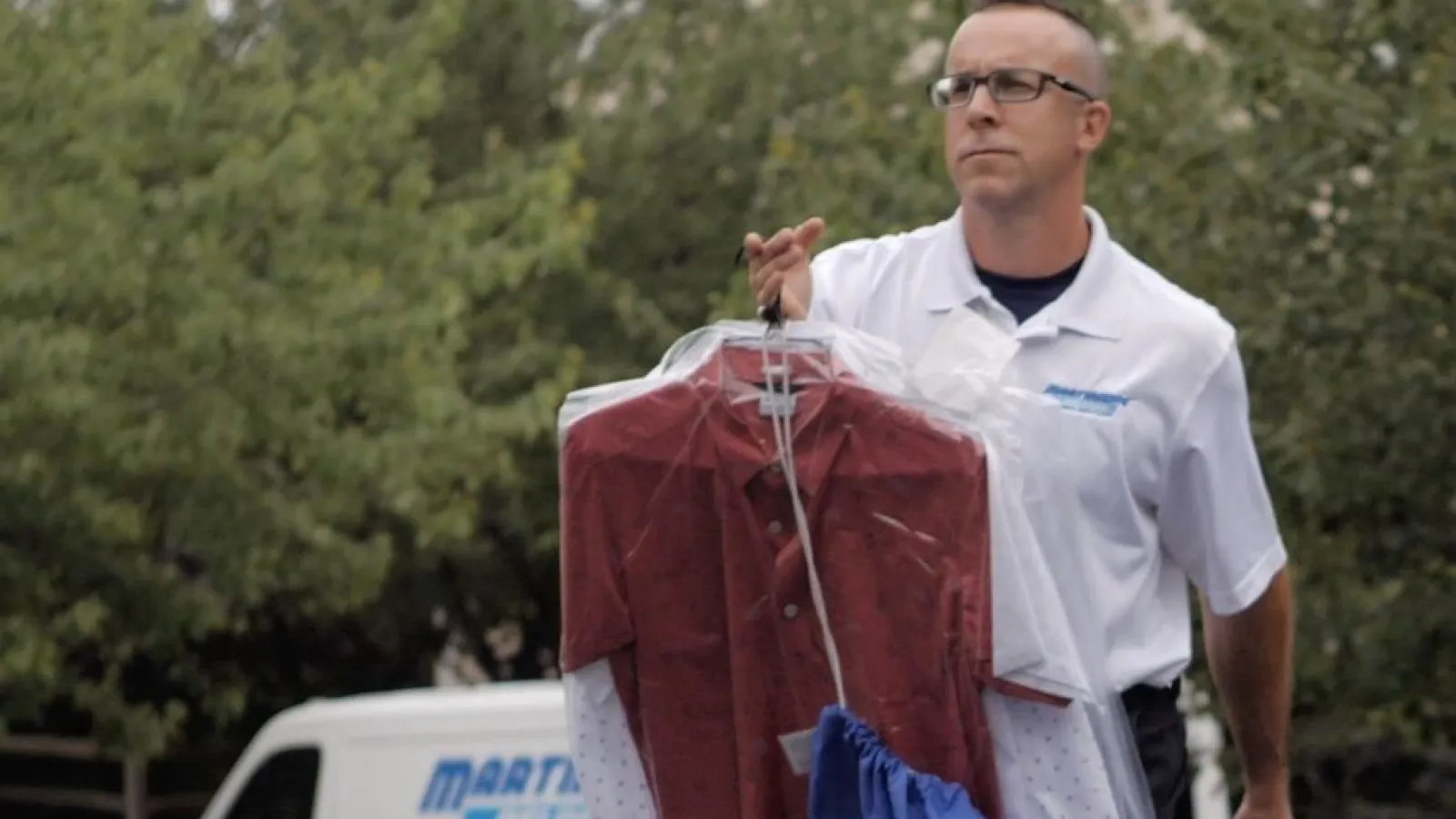 Save With Martinizing
Promotions
Bringing You Convenience
TAILORED TO YOUR UNIQUE LIFESTYLE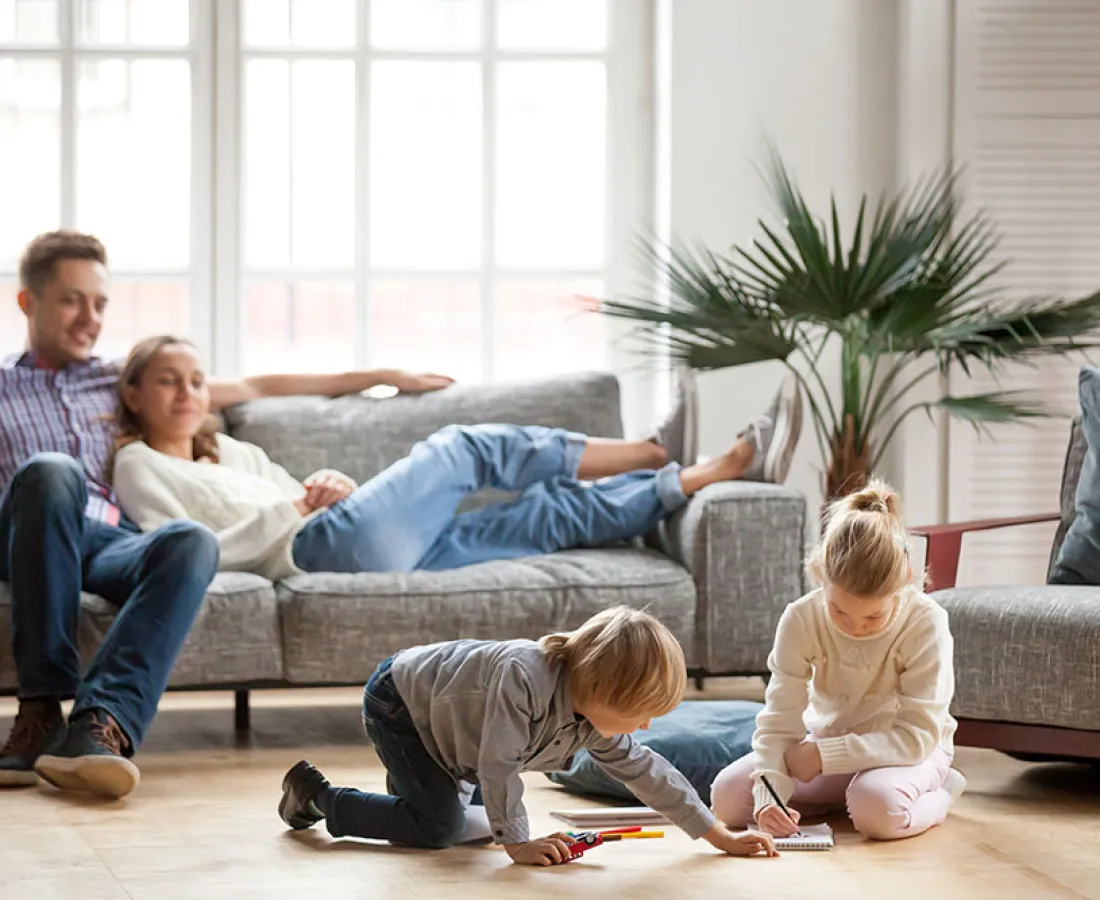 5703
Hours given back to families
Some Feedback From
Our Customers
I have an unpredictable schedule. Because of that my dry cleaning can either go every week or once every six months. I just is text them and with their on-demand pick up, nothing could be easier or more simple. I've never had any issues or problems and my suits are always perfect. I recommend them to everyone!
Korey Brown
After many years as a customer, still the best!! Dry cleaning was my least favorite bi-weekly chore, because the clothing wasn't mine! Delivery service is the perfect solution, our costs did not go up, and I have enjoyed getting to know Bill and his team.
Kate Kareha
I have been a customer for several years, and as I went through some life changes, Bill worked with me to create a plan that would meet my evolving needs. He is highly responsive, very kind, and always ready to help. The convenience of having my cleaning picked up/dropped off from home, along with the outstanding customer service, is unmatched. I recommend this company to everyone.
Lauren McChesney
Easiest dry cleaning. Hang it on your front door. They pick it up and then they deliver it back once cleaned. Great quick service. Highly recommend.
Lora Baker
We've been using this service for years. I can't recommend them enough. Always so professional with outstanding customer service. Bill and his team always go the extra mile for their customers. If you're thinking about using a laundry service. Go for it. We use both the weekly wash & fold service and the dry cleaning. I'm so happy with the service. Definitely a 10/10.
T "T" W
Bill and his team at Martinizing Cleaners are fantastic. They do a wonderful job and their turn around time is good. We had a large comforter picked up on a Thursday and returned to us the next Monday. To schedule a pickup, I email Bill and he personally replies and confirms the pickup schedule. They give you a laundry bag and I hang on my front door. Easy peasy. The prices are not that much more than driving to the cleaners yourself. As a busy person, this service helps me tremendously get rid of one less thing. Highly recommend not only the service but the people who make it happen!
Chad B.
I have used Martinizing Cleaners for several years now. It has made keeping my uniforms up to par much easier. The convenience alone is fantastic. My uniform and regular clothes look great. Repairs are available as well. Needless to say, I am extremely happy with their work. Thank you.
Chris Hendricks
I love working with this company Bill has always done a great job with his work and customer service. Highly recommend.
Natalie Perez
Been using this company for several years now and I love them! Love the convenience it offers us, plus the Customer Service is top notch as well! Bill (the owner) is great and easy to work with!
Jennifer Suwalski
They come right to your door with pick up and drop off. Prices are affordable and they do a great job.
Rick Wiener