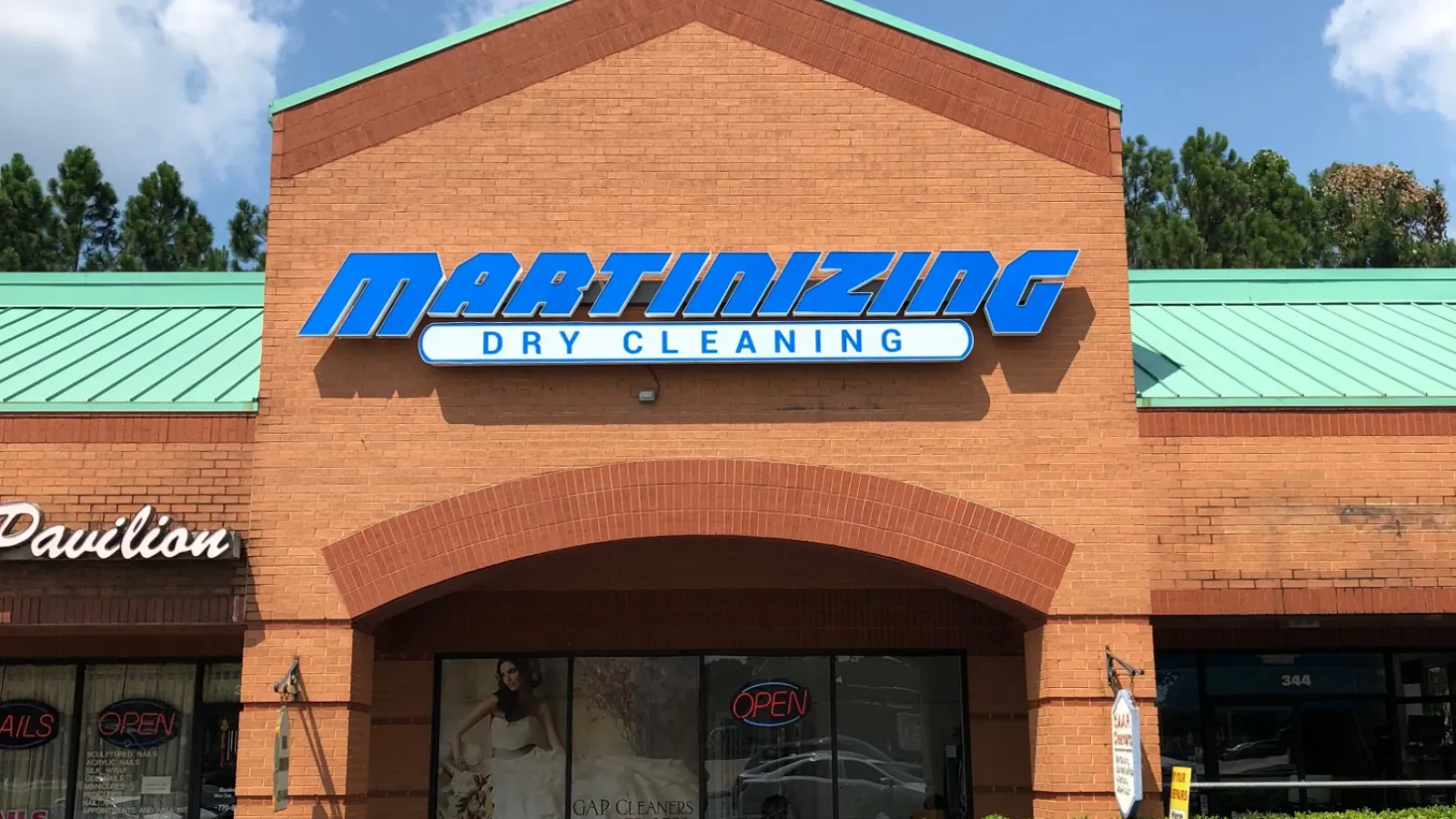 Acworth's Future of
Garment Care™

Your Professional
Dry Cleaners

Our Martinizing Cleaners located in Acworth are dedicated to making your buying experience seamless and our number one priority. Our goal is to make your life easier by delivering quality garment care along with new technologies. We're proud to serve our community and our first-rate customer service will earn your trust.
Martinizing locations in the Acworth, GA area provide dry cleaning, shirt laundry, alterations, wash & fold, bulk laundry, leather cleaning in addition to household items such as; comforters, blankets, mattress pads, sheets, tablecloths, along with wedding gown cleaning and wedding gown preservation. We are your professional local dry cleaners in the Acworth, GA and the Acworth, Kennesaw, Marietta and Buckhead areas.
We are pleased to offer free pickup & delivery services to your home, apartment building or condo complex. We also offer commercial laundry pickup and convenient locker services to your place of business or hotel. Contact us at (770) 975-0739 to see how to get our services and lockers into your place of business.
Providing dry cleaning and laundry services to Acworth, GA and these surrounding areas: Acworth, Kennesaw, Marietta and Buckhead.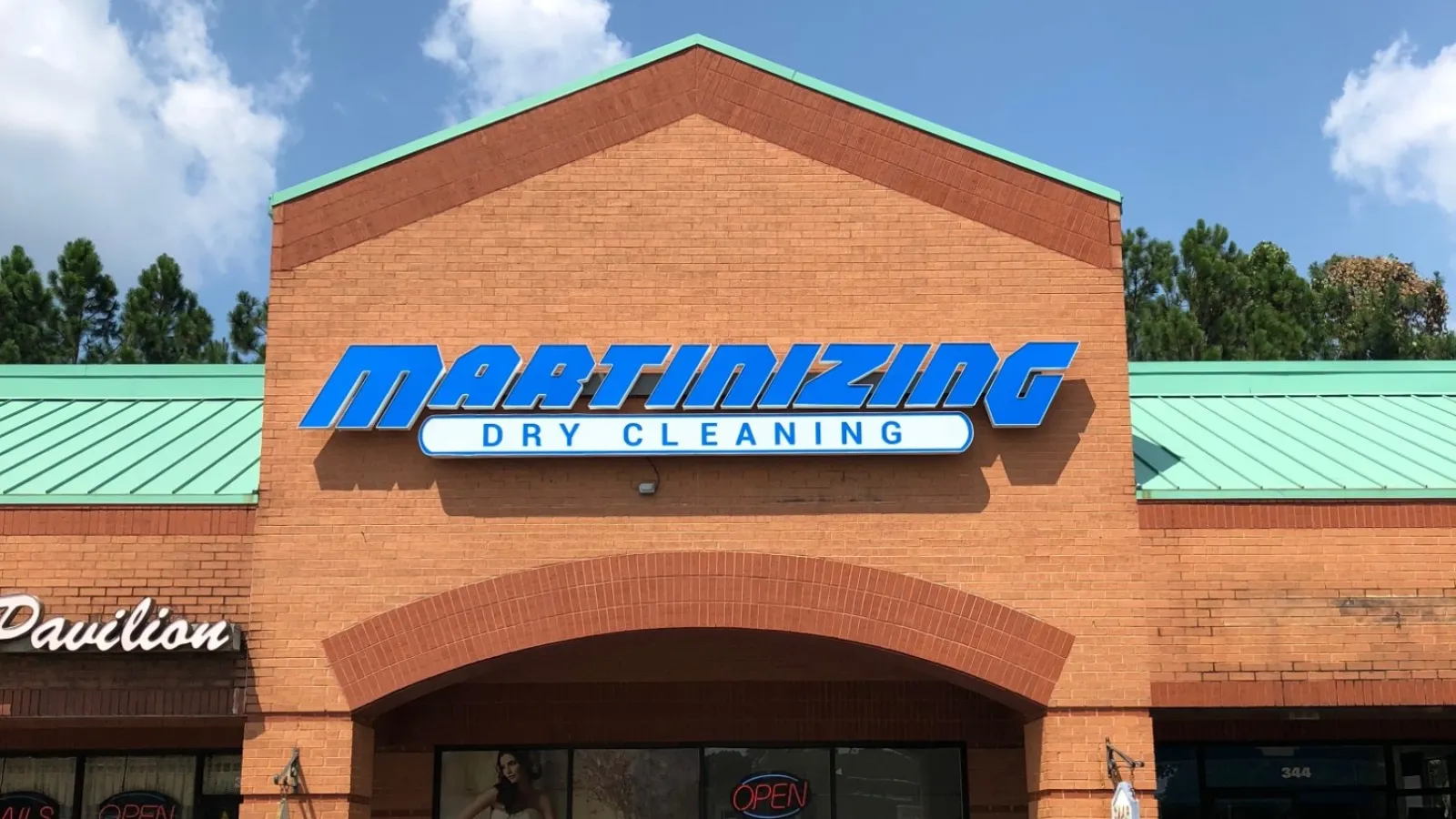 About The Owner
I'm Gwyn Maclin, and I own Martinizing Cleaners located in Acworth, GA. My educational and professional background is rooted in engineering, with a notable 34 and a half years of corporate experience at IBM.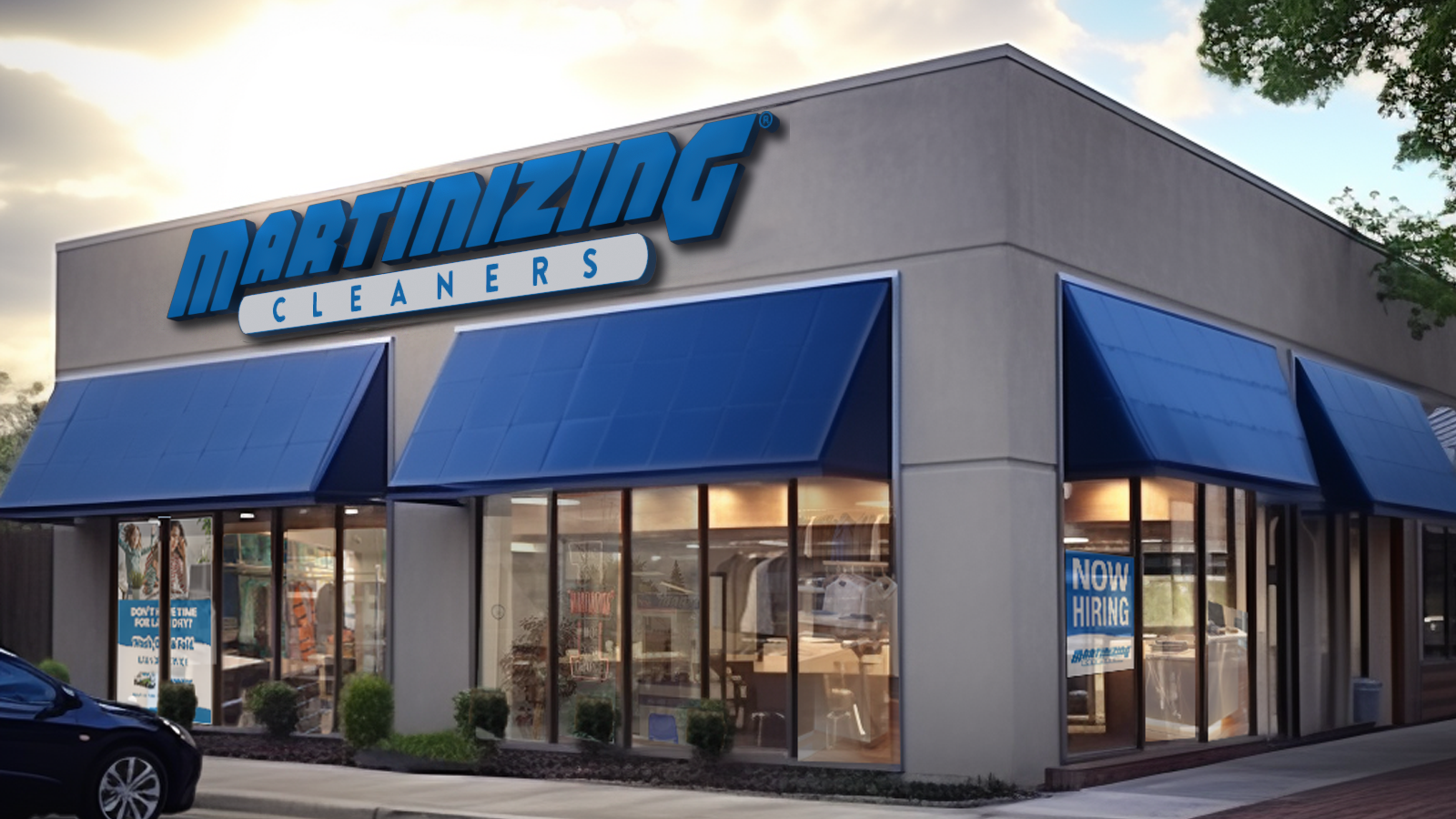 In 2017, I embarked on a new journey as a franchise owner, a decision motivated by a layoff from IBM. This transition allowed me to explore new opportunities and venture into business ownership.

I find fulfillment in contributing to my community through actively participating in my local church. My interactions with customers and community members have been marked by honesty and integrity. Returning both money and credit cards left in pockets has not only created loyal, lifelong customers but has also transformed a customer who initially had a damage complaint into a satisfied regular patron.

Surviving the challenges brought about by COVID-19 stands as a significant milestone for our franchise. Our ability to endure this period was greatly facilitated by the unwavering support of our valued customers.

Having lived in Cobb County for 27 years, I hold a deep sense of pride in being part of the community. Getting to know our customers and maintaining the highest standards of service to keep them happy and satisfied is a responsibility we cherish as franchise owners.
Save With Martinizing
Promotions
Bringing You Convenience
TAILORED TO YOUR UNIQUE LIFESTYLE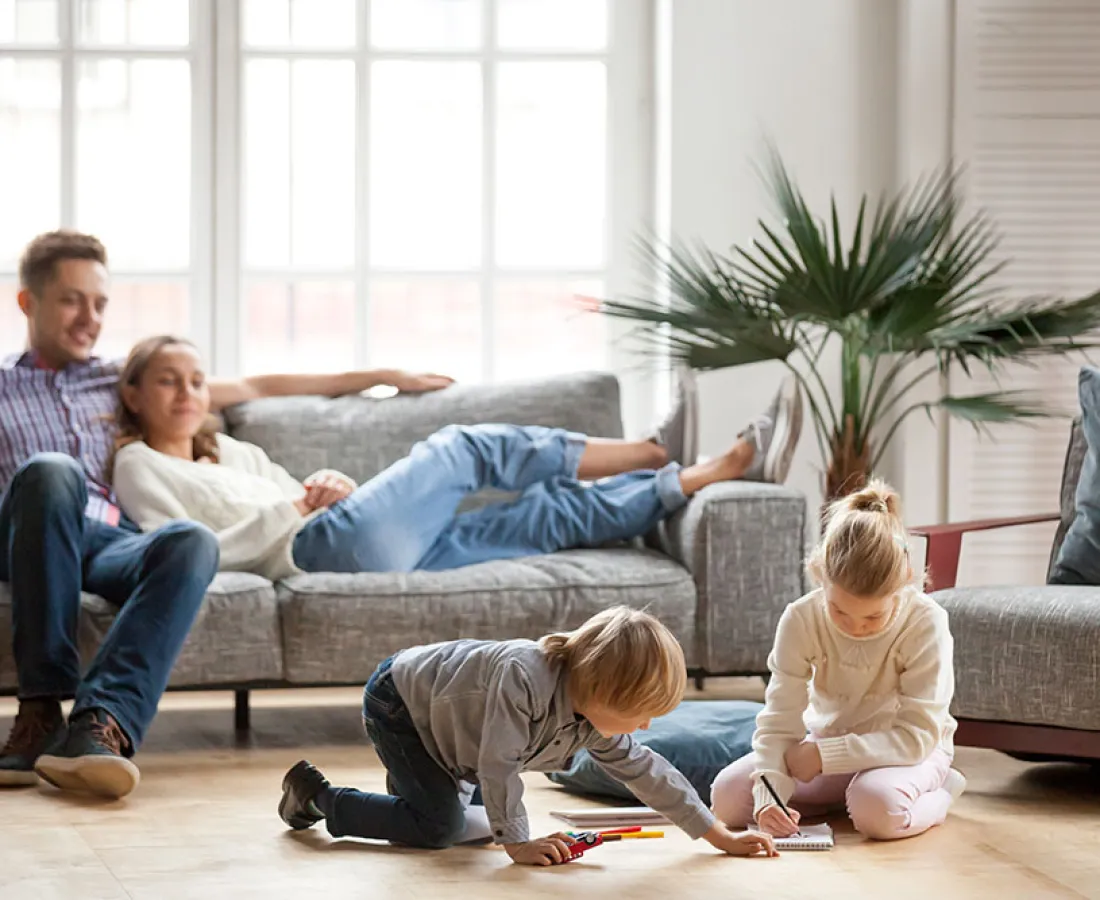 5703
Hours given back to families
Location
Services
Counter Service
Our professional staff is here to help you with all your garment care and cleaning needs. Please don't hesitate to ask if you have any questions about our services.

Pick Up & Delivery
Pick-up and delivery service, at home or at the office.

Lockers
No more rushing to and from the cleaners. Martinizing lockers are open 24/7! The Martinizing Delivers App makes it super easy and convenient.

Some Feedback From
Our Customers
Martinizing did a fantastic job with my old suede jacket. It looks like new! I was ready to throw it away because it was worn in spots as well as dirty. They worked magic with it! And they are so friendly as well. I am definitely impressed with the customer service. I would certainly recommend.
Bowman Michelle
Great communication skills! They fully understand Southern English. Excellent job fixing a tear in a pair of polo shorts. Reasonable turn around on quality work. Fair prices. I proudly support this #BlackOwnedLocalBusiness!
Chris Snell
You got a need to clean your clothes or Drapes, go no farther than Martinizing Dry Cleaner in Acworth, in Kroger's shopping center. Outstanding service and great customer service. My clothes always seem to wear better and feel great after cleaning . Crazy right!
Russ Moore
My daughter had her dress altered and cleaned here. Not only did they do a fabulous job with her dress, but remembered her and asked about her when I dropped the dress off again to be cleaned. So nice to have that personal and caring touch that they give!!! I highly recommend this place!
Michelle Pitts
If you are looking for dry cleaning look no further. We have lived all over the US and by far this is the best dry cleaning experience. You are greeted with a smile when you walk in and the customer service level is like nothing else. Not only great standard dry cleaning but also stains don't stand a chance. My husband got a massive coffee stain in his wedding suit. Thought it was ruined but they saved the day and the suit is perfect. Can't recommend enough for all dry cleaning needs!
Briana Kicklighter
Best Dry Cleaning in North West Georgia. The work that is done is amazing. Their work is done quick and done with excellence. They are friendly and make you feel special when you drop of your items. I will not use anyone else.
Gerald Benton
I've had several items altered here (two suits for my sons, a formal dress, a linen top) and they have always done a great job. Highly recommend!
Kelli Schrader
We have used them multiple times for dry cleaning and alterations! They are incredibly kind and personable, provide fantastic service, have very reasonable prices, they're well organized, and have quick turnaround time! Definitely best in the area!!!
Ericka Zwettler
They went above and beyond getting my wash and fold order done in the short time frame I requested. They truly care about people. If I could give them more than 5 stars, I would!
Kristen Goodholm
Ms. Gwen the owner took really good care to listen to what I need and made good suggestion as to what would make my shirts look exceptional and they did.
Temothy Thomas