Become a Martinizing VIP!
Our VIP Express Service Includes:
An investment of $15.00 for which you receive a $10.00 gift card towards your next Dry Cleaning or Laundry order.
Total Investment of $5.00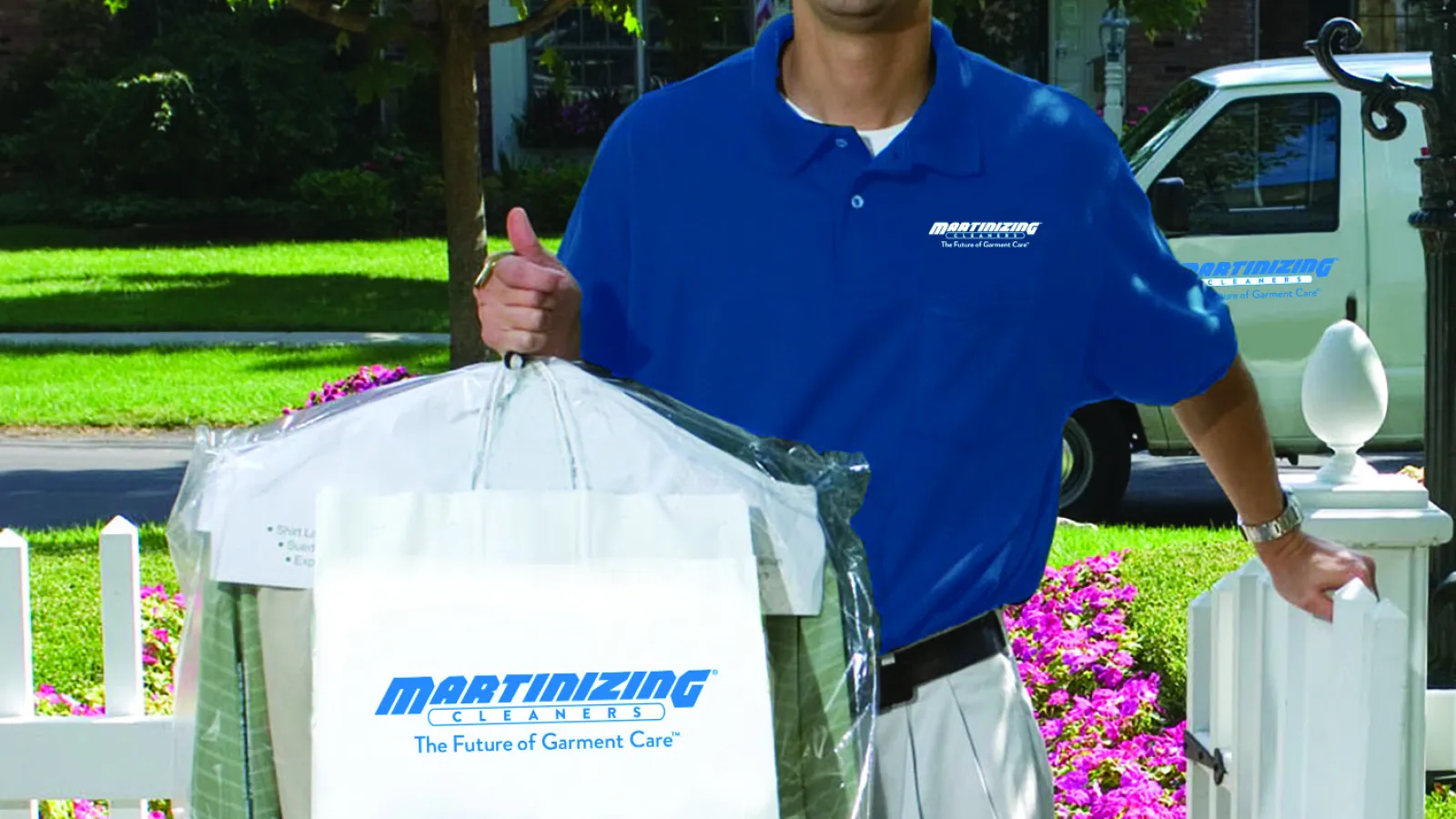 Martinizing Dry Cleaners
Express VIP Bag Services:
24-hours Drop Box: Customers can drop off items 24 hours a day 7 days a week and pick up later at front counter or call 5 minutes ahead and pick up curbside.
Includes Two Heavy-Duty VIP Bag
Automatic 10% Discount on Dry Cleaning and Laundry Services
Express Bag Service is our exclusive program to provide even greater speed, accuracy and efficiency to our loyal dry cleaning customers.
Put clothes in your Express Bag, Drop off using our secure and safe 24-hour drop box. We'll do the rest!
Limited Face to Face Time. No waiting in line. Avoid The Check-In Process
We will e-mail you when your order is ready.
Dry Cleaning: We offer professional spot removal, environmentally friendly and safe dry cleaning services using state-of-the art dry cleaning machines.
Shirt Laundry: Our laundry services keep shirts looking bright, clean, and crisp. Starch is applied at the customer's request.
Households: Our household department hand finishes table cloths, napkins, sheets, duvet covers, comforters and more.