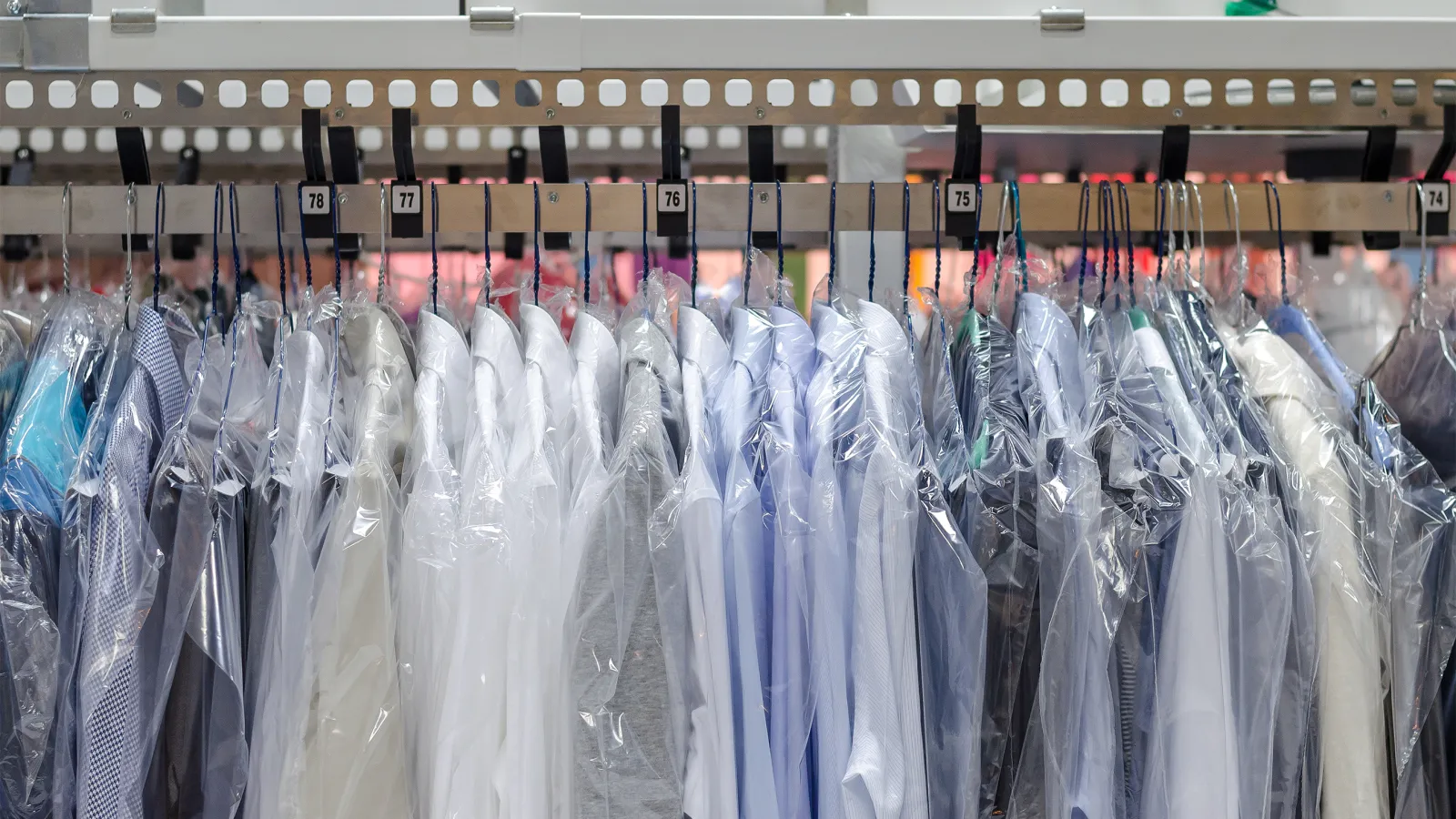 Martinizing
Reliable and quick same day laundry service in Mokena, IL
A Little Bit About
Martinizing Dry cleaning
At Martinizing, we are committed to serving our customers and their communities. With both door-to-door delivery service and convenient store locations, Martinizing is dedicated to providing the highest levels of quality and convenience. Martinizing's operating philosophy is to surpass the convenience expectations of today's time-challenged consumer. Martinizing uses an environmentally friendly cleaning process that leaves clothes without that "dry cleaning" smell, but with a refreshing scent you will keep coming back for. We also recycle your hangers, offering convenient cardboard hanger caddies at our stores and along our routes.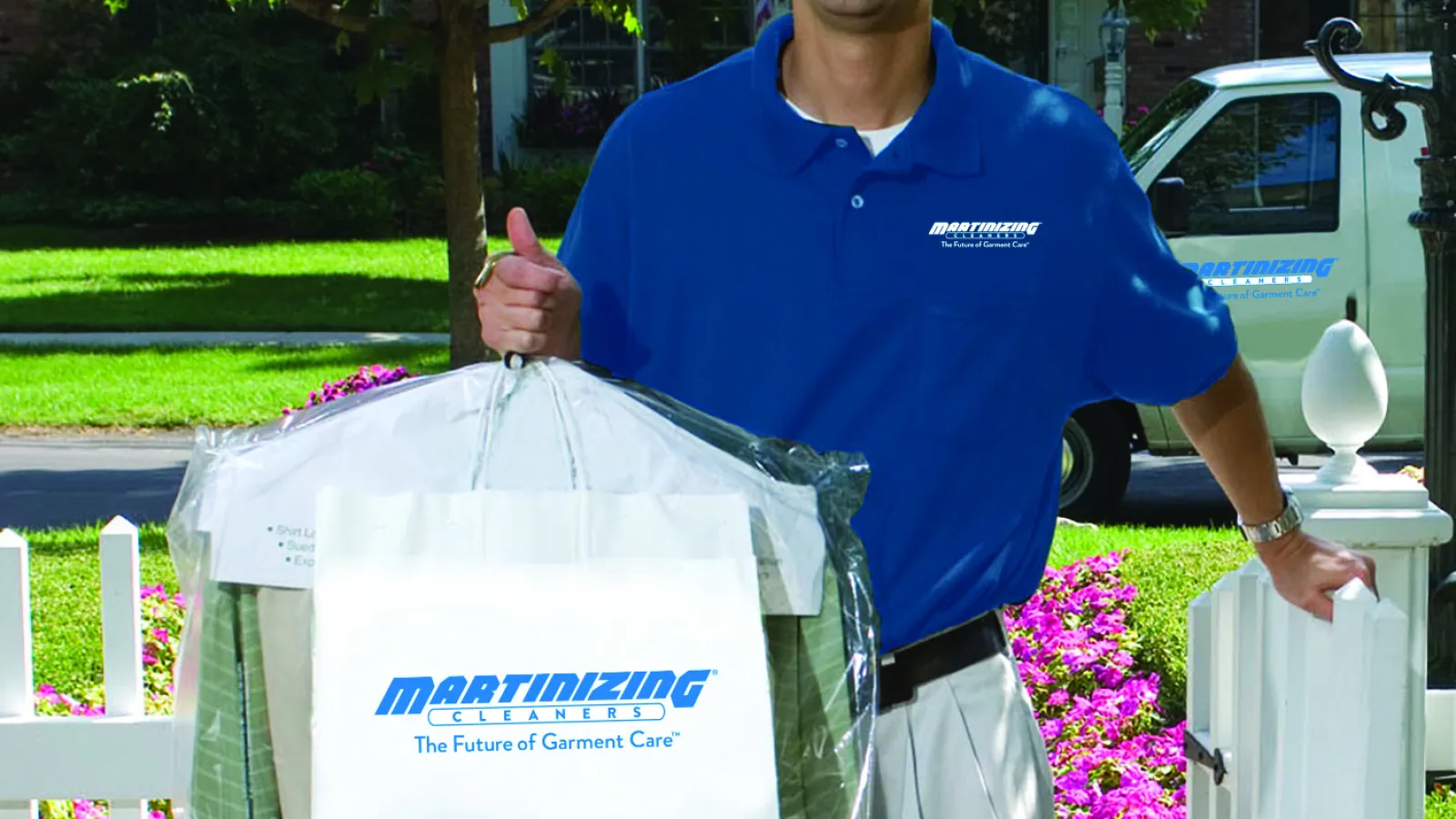 Why Choose Martinizing?
Service is our top priority with our friendly, courteous and knowledgeable staff we strive to make every encounter with us a pleasant experience.
Quality is foremost for us as well. We use the revolutionary GreenEarth Cleaning System that is good for your family, your clothes and our environment.
We help you save time with our VIP program, which among numerous other benefits offers express drop-off and express pick-up. For those that are even more in a time crunch, we offer FREE Pick-Up and Next-Day Delivery.
We're confident you will love our service, but if you don't we're always looking for suggestions for ways to improve. In fact, we're constantly improving everything we do because it is our philosophy that if we're not getting better, we're getting worse.
Bringing You Convenience
TAILORED TO YOUR UNIQUE LIFESTYLE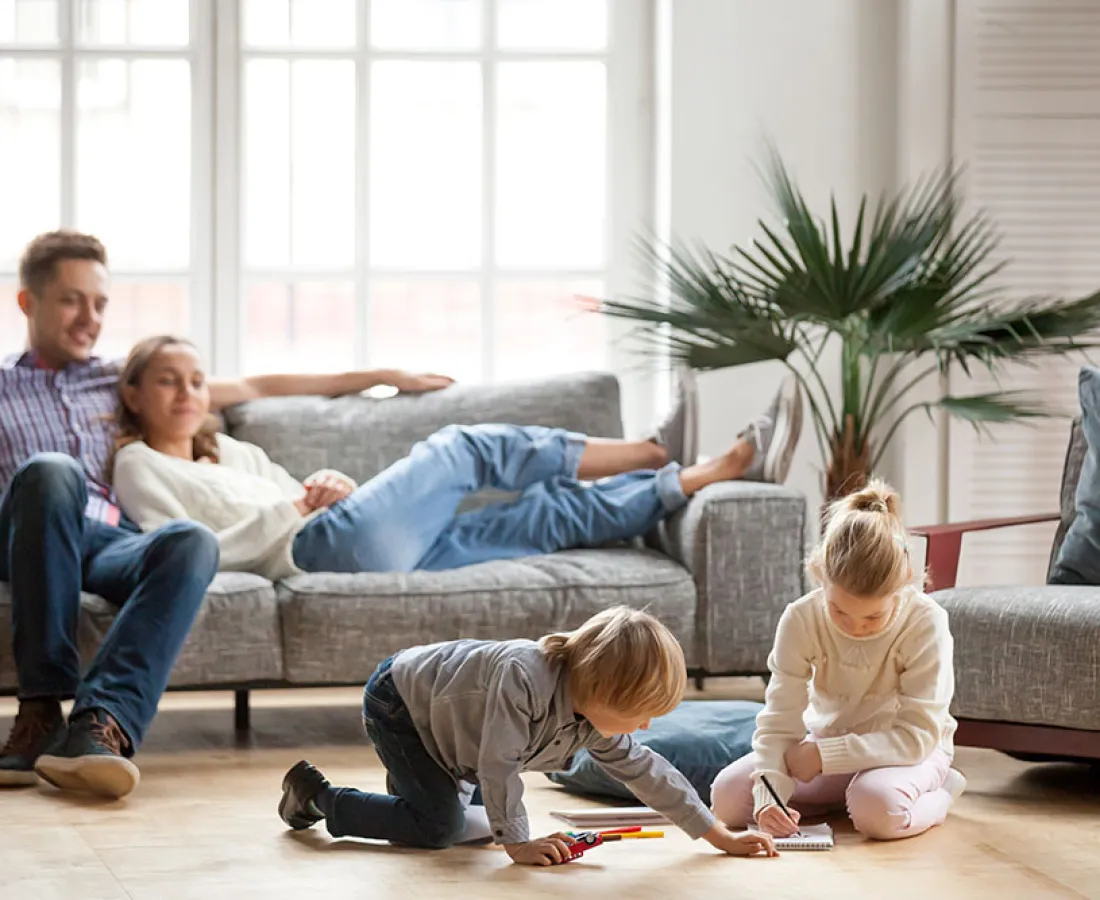 5703
Hours given back to families
The 13 Travels of Your Garment
1. Greet
Martinizing greets you with a smile! We ask for any special requests, such as starch, folding, creases and special stains. When would you like your garments back? Martinizing can have them back the same day if requested. At Martinizing, we listen to you and do it your way!
2. Entry
Martinizing enters into the computer detailed descriptions of your special garments! We document the color, style and fabric of your garment and give you an itemized receipt.
If you are a new customer, we enter all your information for our records so you may receive specials in the mail. Name, address, e-mail address, phone, and birthday - We love birthdays
3. Inspect and Label
The Martinizing specialist inspects and labels your garments. Any special requests are documented and attached to your garment to insure the best possible service for you. Each ticket has a personalized number which is placed on each of your garments, so we can make sure all of your items are delivered on time. Any stains are marked with red tape, so our stain specialist can easily locate them prior to cleaning.
We also look for personal items - to return to you, as well as tears, missing buttons and stains. Special request and special attention labels are attached to your garment.
4. Sort
The Martinizing specialist sorts your garments by color, laundry, dry cleaning, alterations and stains. Your whites stay white, because Martinizing only cleans your whites in clean detergent. Your darks are separated by only cleaning reds (bleeders) from the rest of the garments. We also put sweaters in bags so they do not cause lint on other garments. All items are properly sorted for processing.
5. Stain Removal
Your garment is hand treated prior to cleaning by our stain removal specialist. Martinizing uses over 20 different stain removal detergents that remove your stains. Some stains are easy and other stains take many attempts to remove from your garments. We will only try to remove stains that will not harm your garments. In the event we need your permission for further work, we will place a note on your garment asking for more time or permission to use stronger detergents.
Martinizing's stain removal specialists are trained. They have the experience and knowledge necessary to treat your garment.
At Martinizing, we always remove stains prior to cleaning your garments!
6. Clean
Martinizing has an array of state-of-the-art cleaning equipment that is environmentally-friendly. Each cycle begins with clean detergent. Your whites are cleaned in separate machines or tanks depending on the location. This assures you that our detergents are separated so your whites are as white as they can be. Each load cleans and dries your garments in one cycle. When the cycle is over your garments are spot free, static free, lint free and odor free.
7. Steam
Your garments are then inspected for any troublesome stains that may not have come out in the first cleaning. If there are stains, the stain specialist is given the garment back immediately for further stain removal. Your garment is then placed on a state of the art steam form finisher to remove most of your wrinkles. We then separate the garments by due date and location.
8. Finishing
Your garment is hand-finished to perfection by a Martinizing pressing specialist. Each garment is treated as if it was our own personal garment. We realize that if you look great we look great. We take pride in providing that extra touch that separates us from other dry cleaners.
9. Inspect and Disperse
The Martinizing specialists inspects each garment to assure you that your garments look beautiful. Your garments are routed to the appropriate location for delivery. Martinizing delivers to each Martinizing store 3 times a day! Offering all customers same day service.
10. Assemble
The Martinizing assembly specialist matches the garments to each customer's order verifying that an order is complete. Special requests are verified for completion. Of course, the garments are inspected once more to make sure they are ready for you and perfect.
11. Package
All garments are carefully packaged with men's and women's garments separated.
12. Rack
We place your garments on a numerical racking system which is input into the computer under your personalized ticket number. This assures you that your clothes are ready on time when you come in.
13. Martinizing Delivers
We count your pieces to confirm that all your garments are included in your order and are finished to your special specifications. With a smile, the Martinizing specialist delivers your fresh, crisp and > Contact Us