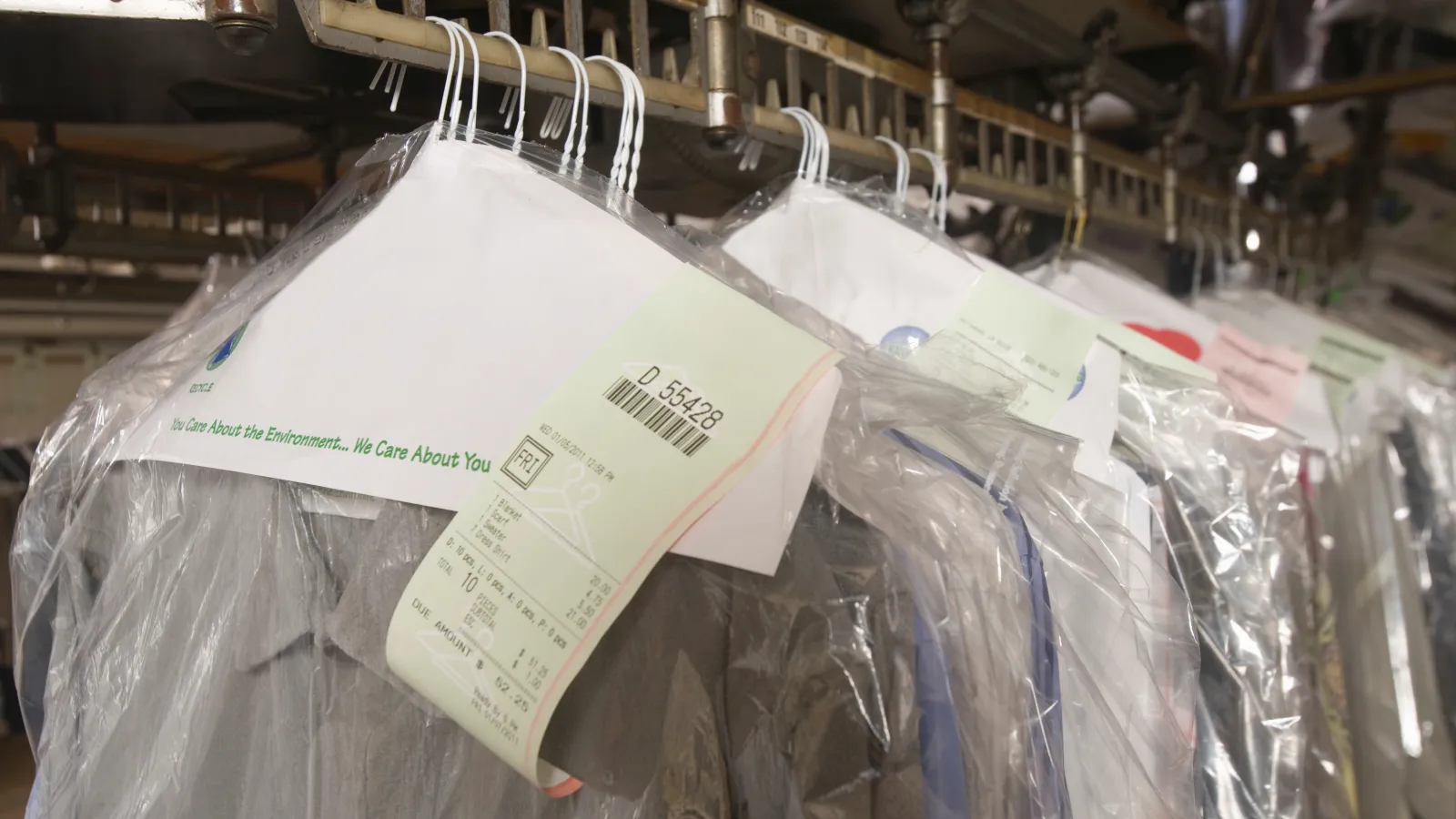 Frequently Asked
Questions
Payment

Once you've signed up for our FREE dry cleaning delivery service, we contact you and provide you with a complimentary welcome kit which will include a free personalized laundry bag and a coupon for $10.00 in FREE dry cleaning on your second order.
Is it more expensive to use home delivery service than taking clothing to the cleaners?

No. Home delivery service is free. Please compare our prices.
Do I have to do a lot of dry cleaning and shirts to use this service?

No. We have many customers who average $50 a month in cleaning.
Do you offer laundry services?

We do offer Wash & Fold services for home delivery. A charge of $2.79 per pound with a 10-pound minimum. All items must be able to be washed, dried and folded. No drycleaning or pressing process is done.
What about quality?

We are part of the Martinizing system. All clothing is inspected 5 times throughout the cleaning process. Shirt buttons are replaced at no cost. If your garment needs to be repaired, we can do that.
How often can I have pickup and delivery?

You can choose to have weekly, monthly, or even a one-time pickup service.
What days of the week can I have service?

Our drivers have set routes. Your pickup and delivery days and times will be scheduled based on your address and our drivers' pre-planned route. You will be notified of your days and times after registration.
What if I don't need anything cleaned on my scheduled pickup day? Do I need to call you?

No. Our driver will stop by as planned and if you have nothing set out for pickup we will return on your next scheduled pickup day.
What if I put out my cleaning and need it back before my next scheduled pickup/drop off day?

This is one of the advantages of Martinizing; we do all of our work at our own Shakopee plant. If you need to pick up something early than planned, just give us a call.
I have heard that many home delivery services don't do their own cleaning?

This is true for a lot of delivery services and even some retail dry cleaners but not us! Your garments are cleaned at our Shakopee plant. By doing our own cleaning, we ensure the highest quality cleaning in an environmentally-safe way.
Do you take coupons?

We do not take coupons in our home delivery service.