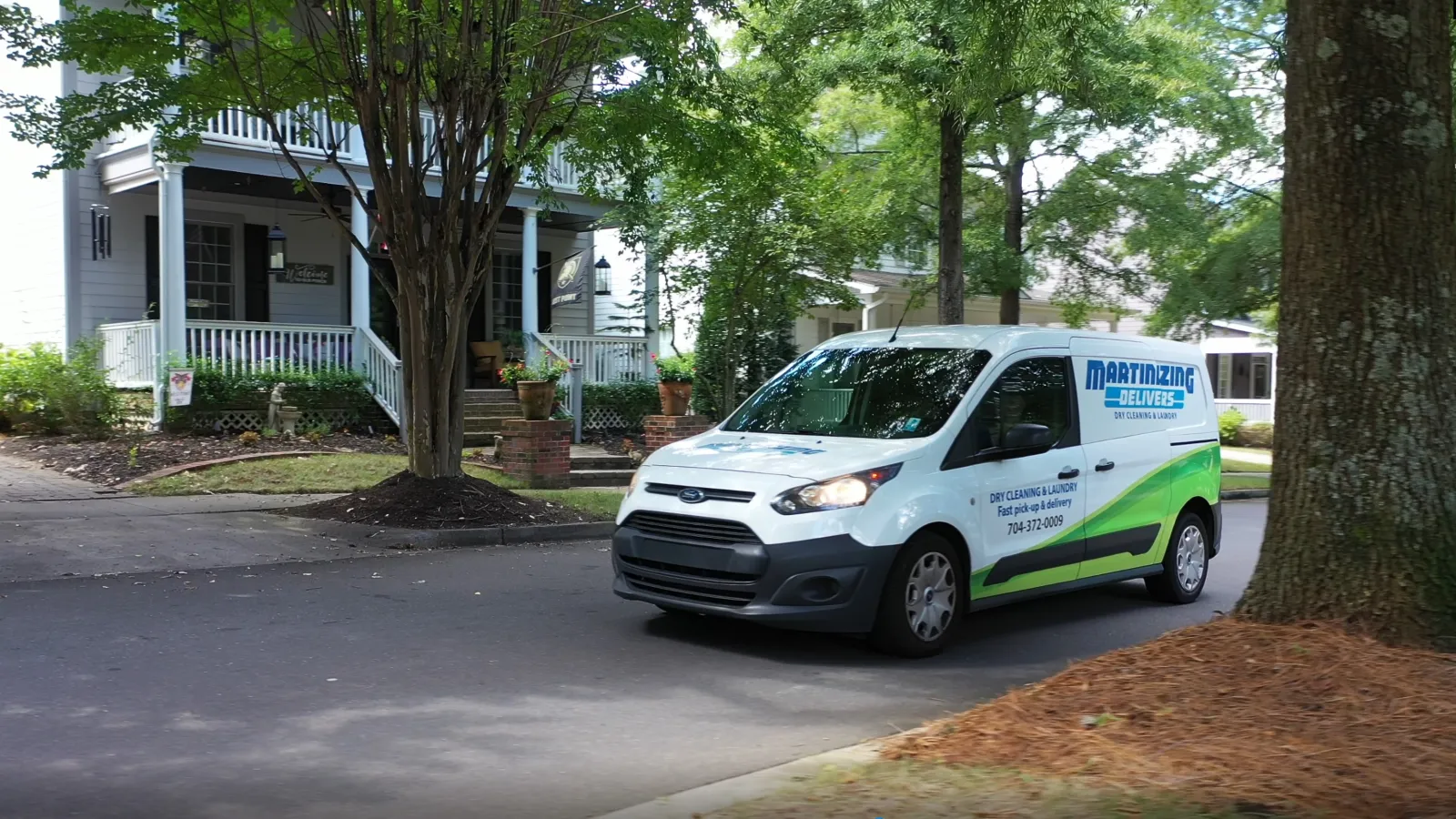 Martinizing
Pickup & Delivery
Take Advantage of Our
Free Pick Up and Delivery Service
We all have commitments that we must prepare for or attend to at any given time. For many of us, our daily schedules get so jam-packed that scrunching in a trip to pick up and drop off our clothes at the local laundromat simply isn't feasible.
Today, pick-up and delivery laundry services are tailored to accommodate busy customers who struggle with time constraints. Since there is a need for more than just your standard pick up and delivery service.
Our free pick-up and delivery include the following services:
Dry Cleaning
Laundry
Wash and Fold
Wedding Gowns
Alterations
Household Items (Linens, Rugs, and Drapes)
For pick up and delivery dry cleaning and laundry services, our drivers will pick up your clothes and take them to our facility so they can be cleaned.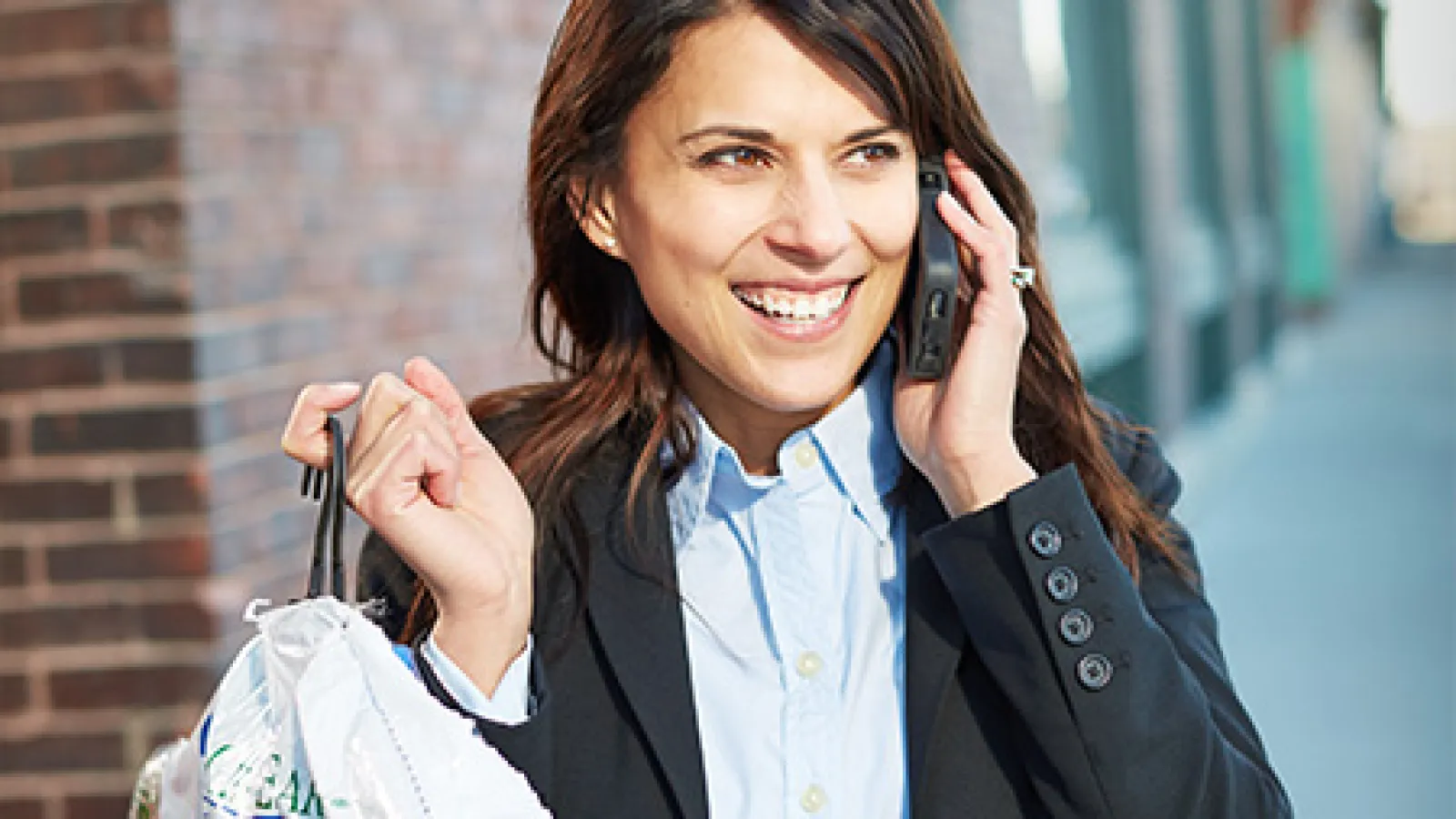 I've used Martinizing Cleaners for more years than I can remember with excellent, timely service. I haven't been to a physical dry cleaners location in years, but last I checked, the price was similar and I don't have to leave my house.

Kristine C.
Martinizing Allentown/Lehigh Valley
I cannot thank Bill and his partner for getting my ASU (military dress blues) dry cleaned all in time for my soldier's funeral. I was calling all the dry cleaners in the area, last minute during Memorial Day weekend… hoping I would get somebody to help me out. The funeral honors did a terrific job and I am forever in debt for being able to wear a clean and crisp uniform while presenting the soldier's mother with the U.S. flag. Thank you again for taking my last minute request!! You guys are truly the best.

Sungji Gloria K.
Martinizing Allentown/Lehigh Valley
Each week I have my shirts/blouses washed and starched. Your service is excellent and I am very satisfied. Mr. Robert is always very nice and friendly when picking up and dropping off the dry cleaning. Thank you again for such a great service and for providing door to door service.

Brenda S.
Martinizing Cordova
So easy and convenient! The communication is great and service quality is excellent. They are reliable, affordable, and always on time. It's a service you don't realize you need until you have it.

Catherine N.
Martinizing Cordova
They continue to provide high quality consistent service picked up and delivered to my work address. LOVE them!!

David
Martinizing Kansas City
The owners of this business are very conscientious and really know how to take care of their customers. The first time for me, they actually came to my condo, picked up my Rush item and brought it back to me later that same day! They are careful with our clothes and prompt with their

Deborah F.
Martinizing Kansas City
Pick-Up & Delivery
Request Form
Thank you for requesting pick-up and delivery. Fill out & submit request and a Martinizing representative will contact you for delivery details.